STATEMENT REGARDING SELECTION OF ALT. 4B FOR I-26 EXPANSION
Below is a statement from Julie Mayfield, co-director at MountainTrue, regarding today's announcement by the North Carolina Department of Transportation regarding the selection of Alternative 4B for the bridge section of the I-26 Connector Projector:
After 20 years of community conversations about the I-26 Connector Project and its impact on Asheville, we welcome the selection of Alternative 4B for the bridge section. This decision reflects thousands of hours of hard work that residents of Asheville put into developing and advocating for an alternative that will benefit Asheville rather than just moving highway traffic through our city.
The thousands of people who have engaged in this project in our community have worked through several groups that deserve recognition today. An early citizen group was the I-26 Group that advocated for the design principles that remain a touchstone for citizen advocacy today. The Asheville Design Center was founded for the express purpose of addressing this project, and it was their original design that formed the basis for the alternative selected today. The I-26 ConnectUs Project formed in 2009 and is made up of several community organizations and representatives from the Asheville neighborhoods that stand to be most impacted by the I-26 Connector Project: Burton Street, Hillcrest, Montford, West Asheville, MountainTrue, Asheville on Bikes, and the Housing Authority of the City of Asheville. We also have to recognize the invaluable legal counsel provided by the Southern Environmental Law Center for the last 15 years.
We appreciate NCDOT and other agencies responding to the overwhelming calls from Asheville to prioritize the people who live and work here. This alternative allows Patton Avenue to return to being a surface street rather than an interstate. This opens the door for a new signature gateway to Asheville's downtown, for cyclists and pedestrians to get from West Asheville to downtown across the Jeff Bowen Bridge, and for new infill development that will create a vibrant urban boulevard and an expanded tax base for the city.
Alternative 4B also minimizes impacts on the historic Burton Street community that stood to suffer significant harm in other alternatives, and it offers an opportunity for a new connection between the Hillcrest community and Patton Ave. There are, of course, still impacts to other neighborhoods, especially Montford, and we continue to work with NCDOT to reduce those impacts.
Today's decision represents a huge step forward, and we happily celebrate it. Tomorrow, we will get back to work on other aspects of the I-26 Connector Project. We continue to believe that the project overall remains too large for Asheville, and we look forward to continued discussions with NCDOT about options for reducing the size. We also continue to advocate for more bike and pedestrian infrastructure that should be developed in conjunction with the project. We anticipate that work will lead to future decisions that will benefit Asheville and its residents and that we can celebrate as we do today's decision.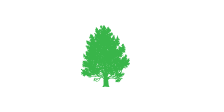 Western North Carolina is blessed with more than 1.5 million acres of public land, including Nantahala-Pisgah National Forest, Great Smoky Mountains National Park, the Blue Ridge Parkway and several state-owned parks, forests and natural areas. These public lands support the headwaters of our rivers, beautiful mountain vistas, one of the most diverse temperate forests on the planet, and a thriving economy in tourism, crafts and recreation.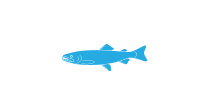 During its 30-year history, WNCA (now MountainTrue) has twice prevented logging in the Asheville Watershed, first in 1990 and again in 2004. Eventually the City of Asheville placed a conservation easement over 17,356 acres of the watershed.