---
---
This internship position will assist our Campaigns Director in engaging the community in new and existing energy efficiency programs at all levels of the community from civic, government and business leaders to individuals. This program serves MountainTrue's goals of transitioning Western North Carolina to a clean energy future, with the immediate goal of avoiding the construction of a gas-fired peaking unit by 2023. Some specific tasks include but are not limited to creating social media content, event planning, one on one outreach to community leaders and members, creating print materials such as flyers, etc. Learn more and apply here.
This internship position will assist our Ecologist and Public Lands Director Bob Gale in managing removal of invasive plants in the Sandy Bottom Forest Wetland near Asheville, NC. This wetland is a protected area containing federal- and state-listed (rare and threatened) salamanders and reptiles. Several non-native invasive plants occur there, which threaten to displace native species and harm the wetland ecosystem that supports the wildlife community. Learn more about this position and apply here.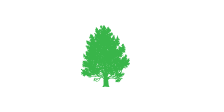 We value mountain communities that are vibrant, livable, and respectful of their connection to and dependence on the region's natural environment.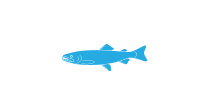 We value the integrity of natural systems – air, land, water, and native plants and animals – and believe in protecting and restoring them for the benefit of all generations.