---
MountainTrue seeks a regional director for its Southern Regional Office, based in Hendersonville, NC.  This person will be the organization's primary representative in Henderson, Polk, Transylvania, and Rutherford Counties and will build support for the organization, engage members and volunteers, and manage program work in that area.  This position will report to one of MountainTrue's co-directors and will be supported by other program, development and communications staff. Read more
Development Director (Application deadline: January 17, 2016)
The Development Director reports to the Co-Director and serves on the senior management team. S/he is tasked with establishing fundraising targets and strategies and implementing the fundraising program. The position entails major gift solicitation, corporate sponsorship, membership, fundraising event coordination, and oversight of grant applications. The Development Director manages two staff, the Data and Operations Coordinator and the Outings and Education Coordinator. Read more
Engagement Intern (Application deadline: February 2, 2016)
This is a paid internship position for the Summer of 2016. The intern will work at the intersection of MountainTrue's communication, outreach and campaign work and reports to both the Campaign and Communications Directors.The Intern will gain valuable experience writing for different audiences, managing online social networks, communicating with the public through face to face interaction and tracking their progress through accountability metrics. Additionally, there will be plenty of opportunity for self leading in a collaborative team environment as well as meaningful feedback and direction from staff leads. Click here to learn more and apply.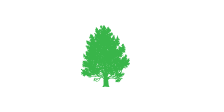 We value mountain communities that are vibrant, livable, and respectful of their connection to and dependence on the region's natural environment.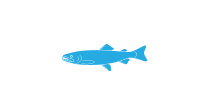 We value the integrity of natural systems – air, land, water, and native plants and animals – and believe in protecting and restoring them for the benefit of all generations.