---
​The Development and Operations Coordinator will further the mission of MountainTrue by providing excellent and energetic fundraising support for the organization. The Development and Operations Coordinator is responsible for the management of data to be used to analyze engagement, donor and marketing functions. This position is also responsible for processing donations, engaging with donors, and general office management. This position reports to Development Director. Read more.
This is a relatively new position. MountainTrue has been home to the Watauga Riverkeeper for four years, but only combined the duties of that position with those of a regional director in 2015. The MountainTrue High Country office is in Boone, and the office serves Avery, Watauga, Ashe, and Allegheny Counties. Read more.
Do you love clean water and want to make a big difference protecting WNC's waterways? MountainTrue is seeking 1-2 volunteers to coordinate and administer our Volunteer Water Information Network (VWIN) program in coordination with MountainTrue's staff Water Quality Administrator. Learn more and apply here.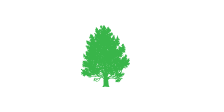 We value mountain communities that are vibrant, livable, and respectful of their connection to and dependence on the region's natural environment.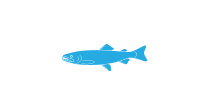 We value the integrity of natural systems – air, land, water, and native plants and animals – and believe in protecting and restoring them for the benefit of all generations.