Keeping our Watershed Clean One Volunteer at a Time
---
Throughout this spring and early summer, MountainTrue's AmeriCorps Water Quality Administrator, Jack Henderson, has been working to coordinate a number of river cleanups around the Green River watershed. These efforts help to make our local rivers safer and cleaner for both wildlife and the public.
From Polk County near Lake Adger to Big Hungry and Pot Shoals, volunteers have removed tons of trash from all over the watershed, including broken glass, a lot of recyclables, and even car bumper. These cleanups help improve the health of our watershed, which creates a more thriving ecosystem. As popular spots for recreation, these sites can quickly accumulate trash that makes paddling, swimming and hiking more dangerous and less beautiful. Thanks to all of the volunteers who helped with these cleanups!
MountainTrue is able to thrive with the help of our supporters and volunteers. We wouldn't be able to do this without the work they do to keep the places we share safe and clean. To be involved in efforts like keeping the Green River clean, check out our website for volunteer opportunities or sign up for our newsletter to stay up to date on upcoming events!
Thank you again to all the wonderful community members who have assisted in a river cleanup this spring and summer. We can't wait to meet all of our new volunteers. Our river cleanups are a great way to make a difference in your watershed and make new friends in your community.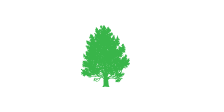 Western North Carolina is blessed with more than 1.5 million acres of public land, including Nantahala-Pisgah National Forest, Great Smoky Mountains National Park, the Blue Ridge Parkway and several state-owned parks, forests and natural areas. These public lands support the headwaters of our rivers, beautiful mountain vistas, one of the most diverse temperate forests on the planet, and a thriving economy in tourism, crafts and recreation.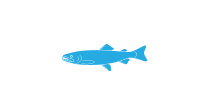 During its 30-year history, WNCA (now MountainTrue) has twice prevented logging in the Asheville Watershed, first in 1990 and again in 2004. Eventually the City of Asheville placed a conservation easement over 17,356 acres of the watershed.