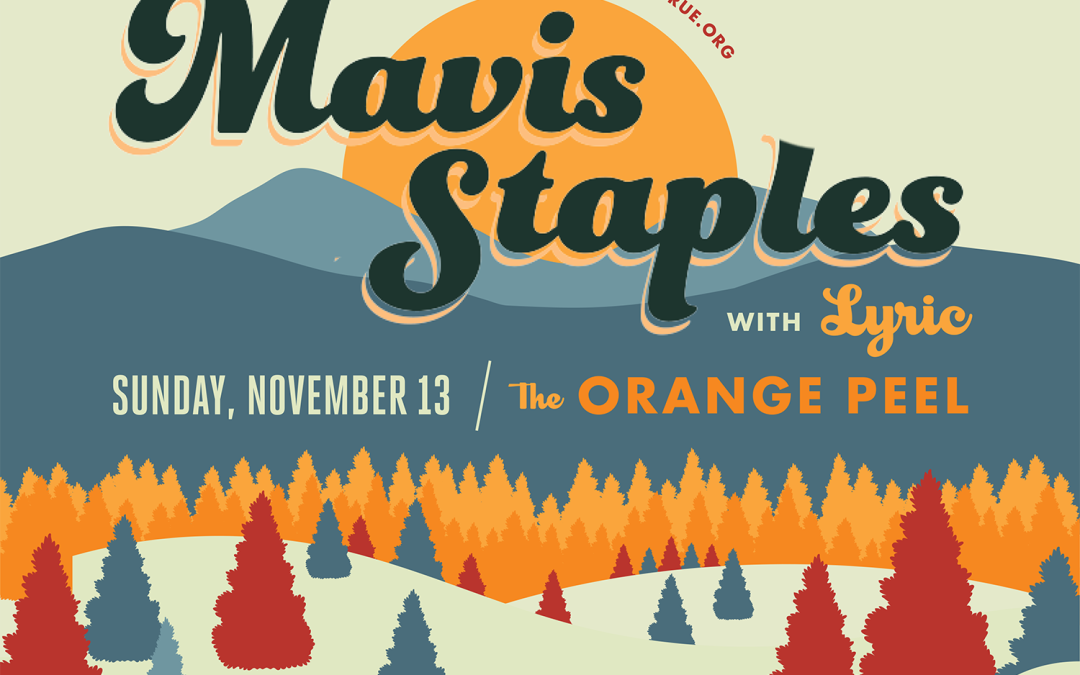 ---
Mavis Staples to Perform in Asheville
at Benefit for MountainTrue
November 13 with Lyric at the Orange Peel
Funds help protect and improve the French Broad River
Asheville, N.C. — MountainTrue is proud to welcome Mavis Staples to Asheville for a concert to benefit the French Broad River on November 13 at The Orange Peel. Tickets are on sale now at The Orange Peels box office and on their website, theorangepeel.net.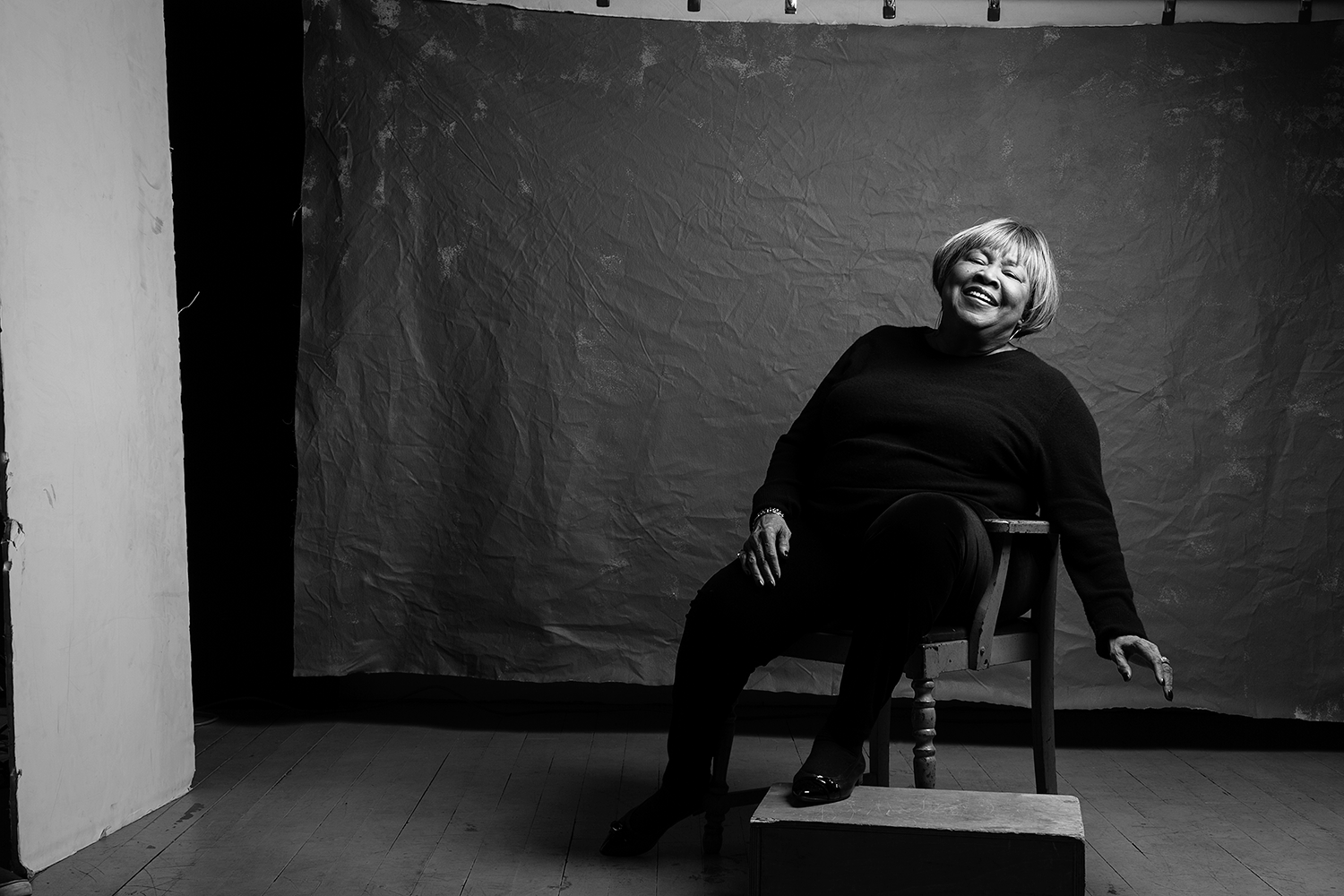 Proceeds from the concert support the work of the French Broad Riverkeeper, a program of MountainTrue and the primary protector and defender of the French Broad River watershed. Asheville-based artist Lyric will perform with her band as the opening act and will also perform a special acoustic set at a VIP event at PULP (The Orange Peel's lower level private club) before the show.
What: MountainTrue, 98.1 The River and Mountain Xpress present Mavis Staples with Lyric at The Orange Peel, a benefit concert for the French Broad River.
Where: The Orange Peel, 101 Biltmore Ave., Asheville, NC 28801
When: November 13, 2016, doors open at 7 p.m. VIP Event from 5 to 7 p.m.
Cost: $35, $55 VIP without seats, $65 VIP with reserved seats. Tickets on sale at The Orange Peels box office and on their website, theorangepeel.net.
MEDIA KIT: https://www.dropbox.com/sh/iu9v5bczf8bowh4/AAC-ChGtd1vKlwTZT865E5lea?dl=0
The concert is presented by MountainTrue, 98.1 The River and Mountain Xpress and is generously sponsored by The Matt & Molly Team, Movement Mortgage and Prestige Subaru.
Mavis Staples is living, breathing history. She is an alchemist of American music, having continuously crossed genre lines like no musician since Ray Charles. Weaving herself into the very fabric of gospel, soul, folk, pop, R&B, blues, rock, and hip hop over the last 60 years, this iconic singer has seen and sung through so many changes, always rising up to meet every road.
Now in her seventh decade, with the release of her new album Livin' on a High Note (ANTI-), she is only gaining momentum. Produced by M. Ward with songs by Neko Case, Justin Vernon, Nick Cave, Ben Harper, Tune-Yards, Aloe Blacc and others, the album serves as a summation and furtherance of her illustrious career.
Since her first recording at age 13 in 1954, Mavis Staples has learned from, worked with, and schooled countless legends, and has brought her own timeless talent to every performance. From the Delta-inflected gospel sound she helped create in the 1950s with her father, Pops, and her brother and sisters as The Staple Singers, to the freedom songs of the Civil Rights era, to pop radio stardom during the Stax era with hits "I'll Take You There" and "Respect Yourself," to The Last Waltz, to serving as muse to both Bob Dylan and Prince at the peak of their careers, to 21st century collaborations with Van Morrison, Billy Preston, Zac Brown, Ry Cooder, Chuck D. and Willie Nelson, to her GRAMMY®-winning partnership with fellow Chicagoan Jeff Tweedy, the one constant has been Mavis and her singular voice. She has embraced her evolution, absorbing new sounds and ideas, rising to meet the challenges of longevity and bringing her message of hope and positivity to new listeners, song after song, show after show.
About Lyric
With an enlightened mixture of pop, soul, funk and bowties, Lyric awakens an undiscovered spirit within their audience.  Lyric; lead singer, guitarist, and lyricist plays a funky rhythm guitar with sizzling leads accompanied by her soul gripping lead vocals. Her father, Dave Matthews, has roots in 70's funk style slap bass and holds down the foundation with a playful flare on funk. Mike Berlin locks down the beat on drums, with influences from his hometown of South Baton Rouge, New Orleans.
About MountainTrue
All proceeds from the show will go to Mountrue's work to protect the French Broad River.  MountainTrue fosters and empowers communities throughout the region and engages in policy and project advocacy, outreach and education, and on the ground projects. To achieve our goals, MountainTrue focuses on a core set of issues across 23 counties of Western North Carolina: sensible land use, restoring public forests, protecting water quality and promoting clean energy – all of which have a high impact on the environmental health and long-term prosperity of our residents. MountainTrue is the home of the Watauga Riverkeeper, the primary watchdog and spokesperson for the Elk and Watauga Rivers; the French Broad Riverkeeper, the primary protector and defender of the French Broad River watershed; and Broad River Alliance, a Waterkeeper Affiliate working to promote fishable, swimmable, drinkable waters in the Broad River Basin. For more information: mountaintrue.org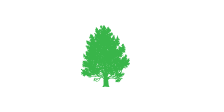 Western North Carolina is blessed with more than 1.5 million acres of public land, including Nantahala-Pisgah National Forest, Great Smoky Mountains National Park, the Blue Ridge Parkway and several state-owned parks, forests and natural areas. These public lands support the headwaters of our rivers, beautiful mountain vistas, one of the most diverse temperate forests on the planet, and a thriving economy in tourism, crafts and recreation.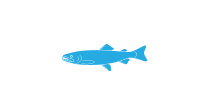 During its 30-year history, WNCA (now MountainTrue) has twice prevented logging in the Asheville Watershed, first in 1990 and again in 2004. Eventually the City of Asheville placed a conservation easement over 17,356 acres of the watershed.