Mayfield on the Challenge within Duke's Revised Modernization Plan
MountainTrue Co-director Julie Mayfield has a new guest column in this week's issue of the MountainXpress where she discusses the challenge posed by Duke Energy's revised Western Carolinas Modernization Project.
On November 4, Duke Energy, citing more than 9,000 public comments, revised their plans in the face of widespread community opposition. The power utility reduced the size of the natural gas power plant slated to replace the coal-fired plant at Lake Julian and scrapped plans for new transmission lines through Henderson and Polk counties and a new substation in Campobello, South Carolina.
But, as Julie points out in her column:
While the utility has reduced the overall size of the proposed natural gas plant, it has also issued a warning: Unless something changes in Western North Carolina, Duke will need to build an additional gas-fueled, 190-megawatt peaking unit to meet growing demand. This would commit us to an even greater reliance on climate-changing fossil fuels for the foreseeable future.
The region is growing, as are our energy needs. If we are going to move the region not just beyond coal but toward a fossil-fuel-free future, local residents and businesses, municipal and county governments and, indeed, Duke Energy must work together.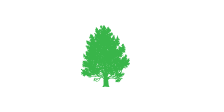 Western North Carolina is blessed with more than 1.5 million acres of public land, including Nantahala-Pisgah National Forest, Great Smoky Mountains National Park, the Blue Ridge Parkway and several state-owned parks, forests and natural areas. These public lands support the headwaters of our rivers, beautiful mountain vistas, one of the most diverse temperate forests on the planet, and a thriving economy in tourism, crafts and recreation.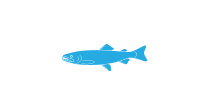 During its 30-year history, WNCA (now MountainTrue) has twice prevented logging in the Asheville Watershed, first in 1990 and again in 2004. Eventually the City of Asheville placed a conservation easement over 17,356 acres of the watershed.