Save the Date! Sunday, October 18: Protect Our Land Picnic
Save the date! The Carolina Land Coalition is having a Protect Our Land Picnic on Sunday, October 18, 2-5 PM. Attend this family-friendly event to enjoy food, fun and take action challenging Duke Energy's plans!
Date/time: Sunday, October 18, 2-5pm
Location: Historic Henderson County Courthouse, Hendersonville
Who should attend: Everyone is welcome and encouraged to attend, because even if power lines won't run through your property or community, we'll all pay for this $1.1 billion plan through our utility rates.
Purpose: Stand in unity against Duke Energy's Western Carolina's "Modernization" plan and tell elected officials and utility regulators that we oppose this plan. Get up to speed on the latest developments and know all your options for making your voice heard!
Want to help? Sign up to volunteer or donate to help make this event great!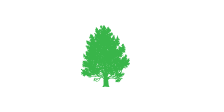 Western North Carolina is blessed with more than 1.5 million acres of public land, including Nantahala-Pisgah National Forest, Great Smoky Mountains National Park, the Blue Ridge Parkway and several state-owned parks, forests and natural areas. These public lands support the headwaters of our rivers, beautiful mountain vistas, one of the most diverse temperate forests on the planet, and a thriving economy in tourism, crafts and recreation.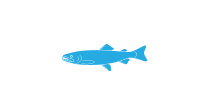 During its 30-year history, WNCA (now MountainTrue) has twice prevented logging in the Asheville Watershed, first in 1990 and again in 2004. Eventually the City of Asheville placed a conservation easement over 17,356 acres of the watershed.