Smart Growth Coalition
Why come together?
Smart Growth Coalition members share a desire for Asheville and Buncombe County to be livable, vibrant, affordable, and sustainable, and we believe that the community can most fully achieve these goals if its growth is consistent with "smart growth" principles:
Design compact, pedestrian-friendly communities.

Provide transportation and housing choices.

Encourage mixed-use development.

Preserve and enhance downtowns and other urban centers.

Build vibrant public spaces.

Protect environmental resources.

Conserve open space and working lands.

Design matters
Being home to an already vibrant city, a rich rural heritage, productive farmland, and a diverse population, we want to enhance the existing quality of life in a way that draws on proven principles but also respects our region's uniqueness.
We come together as diverse interests – bike/pedestrian, transit, greenways, health, aging, open space, housing, farmland preservation, downtown revitalization, sustainable development, and others – to create a vehicle for action that can compound the effect of our individual efforts.
What we want to do
Through leadership, advocacy, and education, ensure that transportation and land use policies and plans in Buncombe County, Asheville, and other municipalities accommodate growth while also revitalizing communities, improving housing and travel choices, and conserving the natural environment and working landscapes.
If you want to get involved in the coalition, please contact Julie Mayfield at (828) 258-8737 or julie@mountaintrue.org.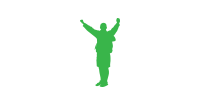 During its 30-year history, WNCA (now MountainTrue) has twice prevented logging in the Asheville Watershed, first in 1990 and again in 2004. Eventually the City of Asheville placed a conservation easement over 17,356 acres of the watershed.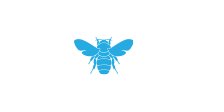 In April 2011, WNCA (now MountainTrue) executive director Julie Mayfield's editorial in the Asheville newspaper argued against proposed regulatory reforms that would weaken environmental protections: "Before Congress passed environmental laws in the 1970s, we lived amidst pollution that nobody wants to see again."