Creation Care Alliance of WNC Kicks off '100 Days of Creation Care Actions' on Inauguration Day
Asheville — The Creation Care Alliance of Western North Carolina (CCAWNC), a program of MountainTrue, will mark the beginning of the first 100 days of President Donald J. Trump's administration with a gathering of music, ritual, commitments and refreshments on January 20 from 5-7 p.m. at Lenoir-Rhyne University in Asheville.
What: Creation Care Alliance of WNC's "100 Days of Creation Care Actions" Kick-off Event
When: Friday, January 20th from 5-7 pm
Where: Lenoir-Rhyne University, 36 Montford Ave, Asheville
Attendees will observe the sunset together and contemplate our hopes and fears as our nation changes direction under a new administration with its own set of priorities. This event is the kickoff of CCAWNC's "100 Days of Creation," during which local people and communities of faith will take part in 100 experiences, events, prayers, advocacy actions in support of God's creation from January 20 to April 29.
The Creation Care Alliance and MountainTrue are offering many volunteer and social opportunities during this time, and we will promote the events and efforts of other organizations. Individuals and organizations are encouraged to submit experiences, events, prayers, advocacy letters/calls, and actions through our online form. People can can also share events and stories publicly on the 100 Days of Creation Facebook group page here.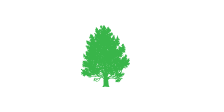 Western North Carolina is blessed with more than 1.5 million acres of public land, including Nantahala-Pisgah National Forest, Great Smoky Mountains National Park, the Blue Ridge Parkway and several state-owned parks, forests and natural areas. These public lands support the headwaters of our rivers, beautiful mountain vistas, one of the most diverse temperate forests on the planet, and a thriving economy in tourism, crafts and recreation.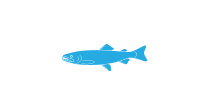 During its 30-year history, WNCA (now MountainTrue) has twice prevented logging in the Asheville Watershed, first in 1990 and again in 2004. Eventually the City of Asheville placed a conservation easement over 17,356 acres of the watershed.