---
DEQ Puts Cliffside Area Residents at Risk of Coal Ash Contamination
---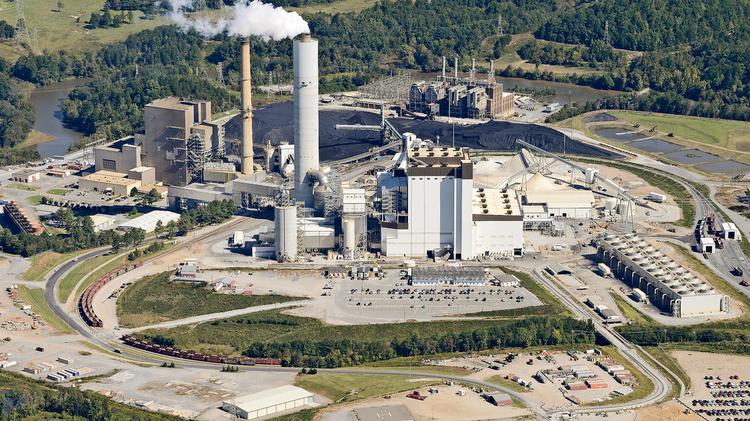 photo: courtesy of Duke Energy
The Department of Environmental Quality's (DEQ) risk classification for North Carolina's coal ash pits puts the health of residents who live downstream from the Cliffside coal ash impoundments, including those who live in Shelby and Gaffney, SC, at risk from contaminated drinking water.
The DEQ issued its Coal Combustion Residual Impoundment Risk Classifications report on the afternoon of Friday, January 29. The DEQ has classified two of the Cliffside coal ash pits as low and one as "low/intermediate" priority despite testing that shows high levels of arsenic, chromium, cobalt, hexavalent chromium, thallium and vanadium contaminating groundwater and flowing into the Broad River. A classification of high or even intermediate priority would require Duke Energy excavate the sites, while a low rating means coal ash will be left on the banks of the Broad river to pollute a public drinking water source in perpetuity.
David Caldwell, coordinator of the Broad River Alliance — a Waterkeeper Alliance Affiliate, states:
"We know there are toxic chemicals in these ash ponds, and we know that they're spilling into the Broad River and seeping into our drinking water. On every criteria set out by legislature in the Coal Ash Management Act, these three sites deserve a failing grade. If we don't push the DEQ, all they'll require for these pits it that they be covered and left in place to continue polluting our water in perpetuity. We are asking DEQ to show us the same respect given to 13 other communities across NC, and have the ash ponds permanently removed."
DEQ is required to rate the ponds high, intermediate or low based on three criteria: the impact to surface water, the impact to groundwater and dam safety. According to the DEQ's own Corrective Action Plan for the Cliffside Steam Station Ash Basin (November 16, 2015) all three of the Cliffside sites deserve a failing grade.
Pollution of Groundwater:
All three Cliffside coal ash ponds pollute the groundwater with high levels of toxic metals, including arsenic at over 468 times the state's safety standard, vanadium at 690 times the standard, hexavalent chromium at 185 times the standard and cobalt at 119 times the standard. The polluted groundwater from all three pits flows into the Broad River and Suck Creek, which are drinking water sources for Shelby NC, Gaffney SC and other downstream municipalities.
Pollution of Surface Water:
All three coal ash ponds pollute the Broad River and Suck Creek with 28 illegal discharges that dump millions of gallons of toxic heavy metals each day, including chromium at 51 times the limit, arsenic at 37 times the state's safety, and cobalt at 19 times the state's safety standard.
Deficiency of Dam Infrastructure:
DEQ has rated the dams as low priority despite the fact that the three Cliffside coal ash ponds received 5 notices of deficiency for dam structural integrity in 2014. DEQ has justified its ratings based on the outcome of future renovations to the dams' structure that have yet to be completed. The Coal Ash Management Act was designed to rate the dams on their current risk and currently all the dams have received recent notice of deficiencies for many of the same problems that caused the Dan River spill.
The heavy metals and toxic chemicals seeping from the Cliffside coal ash pits are present at levels that are harmful to humans and wildlife. Arsenic poisoning can lead to heart disease, cancer, stroke, chronic lower respiratory diseases and diabetes. Cobalt has been linked to cardiovascular disease, gastrointestinal disorders, blood poisoning, liver injury and thyroid problems. Chromium is a carcinogen and hexavalent chromium was the subject of the movie Erin Brockovich, which was based on the true story of groundwater contamination in Hinkley, California by Pacific Gas Electric Company.
MountainTrue, a conservation organizations that is active on issues affecting the Broad River watershed, encourages residents to attend one of two DEQ public hearings on the Cliffside plants scheduled for March 14.
Cleveland County Hearing on Cliffside Coal Ash Classification
Monday March 14 at 6:00 PM
114 E. College Ave, Shelby, NC 28152
Rutherford County Hearing on Cliffside Coal Ash Classification
Monday March 14 at 6:00 PM
Isothermal Community College Auditorium, 286 ICC Loop Rd, Spindale, NC 28160
For more information on the public hearings and DEQ coal ash classifications, visit http://mountaintrue.org.
About MountainTrue
MountainTrue fosters and empowers communities throughout the region and engages in policy and project advocacy, outreach and education, and on the ground projects. To achieve our goals, MountainTrue focuses on a core set of issues across 23 counties of Western North Carolina: sensible land use, restoring public forests, protecting water quality and promoting clean energy – all of which have a high impact on the environmental health and long-term prosperity of our residents. MountainTrue is the home of the Watauga Riverkeeper, the primary watchdog and spokesperson for the Elk and Watauga Rivers; the French Broad Riverkeeper, the primary protector and defender of the French Broad River watershed; and Broad River Alliance, a Waterkeeper Affiliate working to promote fishable, swimmable, drinkable waters in the Broad River Basin. For more information: mountaintrue.org
Media Contacts:
Karim Olaechea
Communications Director, MountainTrue
E: karim@mountiantrue.org; C: 415.535.9004
David Caldwell
Coordinator, Broad River Alliance – A Waterkeeper Alliance Affiliate
E: broadriveralliance@gmail.com C: 704.300.5069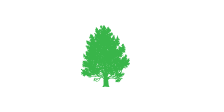 Western North Carolina is blessed with more than 1.5 million acres of public land, including Nantahala-Pisgah National Forest, Great Smoky Mountains National Park, the Blue Ridge Parkway and several state-owned parks, forests and natural areas. These public lands support the headwaters of our rivers, beautiful mountain vistas, one of the most diverse temperate forests on the planet, and a thriving economy in tourism, crafts and recreation.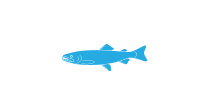 During its 30-year history, WNCA (now MountainTrue) has twice prevented logging in the Asheville Watershed, first in 1990 and again in 2004. Eventually the City of Asheville placed a conservation easement over 17,356 acres of the watershed.