Events
10/6: Fall Scenery Hike with Bob Gale
Join MountainTrue Ecologist & Public Lands Director Bob Gale for a Fall Scenery Hike to remember. This 3-3/4 mile round-trip loop begins along a creek, goes through old growth and offers distant views. Bob will discuss forestry practices and guide you on walk through a beaver-altered habitat. [more]
10/7: "Greenways and Bikeways" panel discussion
The Sierra Club, Green Drinks and MountainTrue present "Greenways and Bikeways," a panel moderated by Asheville Vice-Mayor Marc Hunt, on Asheville-Buncombe's efforts to create a county-wide network of greenways and bikeways. [more]
10/8: Annual Gathering for members and supporters
Join MountainTrue at our annual gathering for members and supporters! 5-8 p.m. at Hi-Wire Brewing's Biltmore Village location. [more]
10/18: CLC Protect Our Land Picnic
Join us in Hendersonville for this family-friendly event to enjoy food, fun and take action challenging Duke Energy's plans! [more]
Legislative Wrap Ups: Franklin-10/27, Asheville 10/28, Hendersonville-10/29
**RESCHEDULED We'll get you caught up on environmental outcomes of this legislative session, priorities between sessions and next year, and how you can get involved holding our lawmakers accountable to the public they serve. [more]
Wednesdays: Asheville Green Drinks
Every Wednesday night, we invite you to grab a beer and join like-minded people to discuss environmental issues and hear presentations by local environmental leaders. The events are casual and fun, starting at 5:30 p.m. with the presentation beginning at 6 p.m. [more]
2nd Saturday of each month:  Help protect native plants at Asheville's only urban forest!
Help remove non-native invasive plants in Asheville's only forested park! [more]
2nd Thursday of each month: Hendersonville Green Drinks
6-8 p.m. at Southern Appalachian Brewery   Grab a beer and join like-minded individuals to discuss environmental issues and hear presentations by local environmental leaders. [more]
3rd Thursdays: Rhythm & Brews!
The 2015 Rhythm and Brews season is shaping up to be another stellar series, with fantastic music, good food, fine drink and — best of all — good friends. And MountainTrue is proud to support this great community event! [more]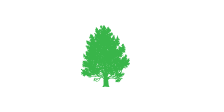 The backbone of MountainTrue is member participation. Your membership connects you with vital information, strengthens the MountainTrue voice to policy makers, and financially supports our work.