Events
11/9 & 11/16: Forest Service Public Hearings
The Forest Service has evaluated lands, rivers and streams in the Nantahala and Pisgah national forests that could be eligible for protection as Wilderness areas or as Wild and Scenic Rivers. Now is the time to submit a public comment to the US Forest Service. [more]
11/12: Hendersonville Green Drinks with Mountain True's Josh Kelly
MountainTrue Public Lands Field Biologist Josh Kelly is the featured presenter for the next Hendersonville Green Drinks on the threats to our national forests. [more]
11/16: NCDOT Public Hearing on I-26 Connector Project
NCDOT released the Environmental Impact Study for an expansion of Interstate 26 through Asheville and is holding a public hearing on November 16 at the Renaissance Hotel. [more]
11/20: Making Music &  Making a Difference
Enjoy the an evening of music and fun with the Warren Wilson College Old-Time and Bluegrass Bands. This is a concert to benefit the Creation Care Alliance of WNC. [more]
2nd Saturday of each month:  Help protect native plants at Asheville's only urban forest!
Help remove non-native invasive plants in Asheville's only forested park! [more]
2nd Thursday of each month: Hendersonville Green Drinks
6-8 p.m. at Southern Appalachian Brewery   Grab a beer and join like-minded individuals to discuss environmental issues and hear presentations by local environmental leaders. [more]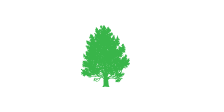 The backbone of MountainTrue is member participation. Your membership connects you with vital information, strengthens the MountainTrue voice to policy makers, and financially supports our work.