---
Become a Member
Build a better tomorrow for Western North Carolina. Be MountainTrue.
Join the thriving MountainTrue community of supporters in protecting the places we share.
Become a Member!
Membership Benefits Include:
Confidence that you are helping to keep Western North Carolina a beautiful place to live, work and play
Our MountainTrue Vistas printed newsletter in the mail and our regular e-newsletter in your inbox
A free MountainTrue sticker to display your member pride
Invitations to special events including MountainTrue's Annual Member Gathering and our Wild & Scenic Film Festival
Click here to learn more about the variety of ways to give to MountainTrue.
Thank you for your support! We look forward to working with you!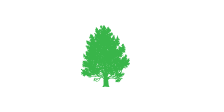 The backbone of MountainTrue is member participation. Your membership connects you with vital information, strengthens the MountainTrue voice to policy makers, and financially supports our work.