For years MountainTrue has worked in partnership with our community to achieve clean up of toxic pollution at the CTS of Asheville site. Now, EPA has finally developed a clean-up plan for the site, and we need your help to make sure it gets implemented as thoroughly and quickly as possible.
Join us in supporting this long-awaited plan to clean up CTS's pollution, which has threatened the health and wellbeing of neighbors for decades!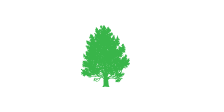 Western North Carolina is blessed with more than 1.5 million acres of public land, including Nantahala-Pisgah National Forest, Great Smoky Mountains National Park, the Blue Ridge Parkway and several state-owned parks, forests and natural areas. These public lands support the headwaters of our rivers, beautiful mountain vistas, one of the most diverse temperate forests on the planet, and a thriving economy in tourism, crafts and recreation.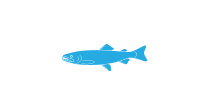 During its 30-year history, WNCA (now MountainTrue) has twice prevented logging in the Asheville Watershed, first in 1990 and again in 2004. Eventually the City of Asheville placed a conservation easement over 17,356 acres of the watershed.