---
Laura McPherson, Americorps Forest Keeper Coordinator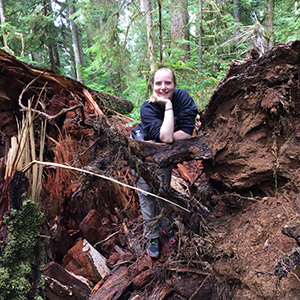 Laura was born and raised in South Shore Massachusetts on the beautiful North River. Growing up, she was always interested in being outside, climbing trees and exploring nature. In high school she volunteered with her local watershed association, the North and South Rivers Watershed Association, where she was first introduced to non-profits, environmental research and community outreach.
After high school, Laura decided to stay in MA to be close to her family and set off to get an Environmental Science degree with a minor in Conservation at the University of Massachusetts Amherst. While at UMass, she helped with a research project to explore the effects of lawn mowing on insect diversity. She also held a GIS Research Assistant position where she focused on stream ecology, land use and light pollution. After graduation and 2 years working as an Environmental Planner at a Civil Engineering and Landscape Architecture firm, she decided that it was a time for a change.
This year Laura is thrilled to serve as the Forest Keeper Coordinator at MountainTrue for the AmeriCorps Project Conserve. Laura is very excited to learn more about the ecology of Western North Carolina and engage the community in various conservation and restoration efforts. She's very interested in the relationship between humans and the environment. In her spare time, Laura loves to explore the outdoors, hike, kayak, swim and play disc golf!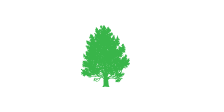 We value mountain communities that are vibrant, livable, and respectful of their connection to and dependence on the region's natural environment.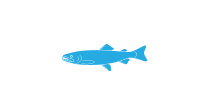 We value the integrity of natural systems – air, land, water, and native plants and animals – and believe in protecting and restoring them for the benefit of all generations.