MountainTrue Annual Holiday Recycling Event Rescheduled to Saturday, Jan. 14
Give Your Christmas Trees, Lights & Holiday Cards a Second Life!
Because of last weekend's snowstorms, MountainTrue's annual Holiday Recycling Event at Jackson Park has been rescheduled to Saturday, January 14 from 9 a.m. to 2 p.m. Area residents are invited to bring their Christmas trees, broken string lights and used greeting cards to be mulched and recycled.
When: Saturday, January 14 | 9 a.m. to 2 p.m.
Where: Jackson Park, Ball Field #6, Hendersonville
Who: MountainTrue, City of Hendersonville, Henderson County, Henderson County Coop Extension Service of the 4-H Project, King Hardware & Rental.
Trees can be dropped off on or before January 14; lights and greeting cards should be brought on the day of January 14.
The mulcher has been provided by King Hardware & Rental and Hendersonville and Henderson County personnel will be on site to mulch the trees. Lights will be recycled by the Henderson County Coop Extension Service of the 4-H Project.
MountainTrue volunteers will be on hand to help and serve free cookies and hot apple cider.
Don't throw your tree away! Recycle it and turn it into nutritious mulch for your garden, plants and veggies.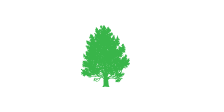 Western North Carolina is blessed with more than 1.5 million acres of public land, including Nantahala-Pisgah National Forest, Great Smoky Mountains National Park, the Blue Ridge Parkway and several state-owned parks, forests and natural areas. These public lands support the headwaters of our rivers, beautiful mountain vistas, one of the most diverse temperate forests on the planet, and a thriving economy in tourism, crafts and recreation.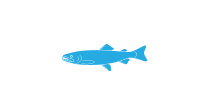 During its 30-year history, WNCA (now MountainTrue) has twice prevented logging in the Asheville Watershed, first in 1990 and again in 2004. Eventually the City of Asheville placed a conservation easement over 17,356 acres of the watershed.