Tell Congress to Take AmeriCorps Off the Chopping Block
Meet Laura McPherson, Mary Kate Dodge and Jack Henderson, MountainTrue's hardworking and dedicated AmeriCorps.
Laura McPherson is our Forest Keeper. She combats non-native invasive plant species and restores native plant habitats by coordinating and leading volunteer work days and invasive species educational programs. Mary Kate Dodge is our Outings and Outreach Coordinator; she helps organize our educational events and helps us raise awareness about the work we do protecting Western North Carolina's environment. Jack Henderson is our Water Quality Administrator and runs our river cleanups and water testing and monitoring programs.
Their work is critical to our mission.
Each year, AmeriCorps Project Conserve places more than three dozen dedicated members with local environmental nonprofits. Since its inception, 268 members have served 455,600 hours, increasing community understanding of conservation and the environment and creating sustainable improvements to at-risk ecosystems in our communities.
The federal agency that supports the AmeriCorps service program — The Corporation for National & Community Service — is at risk! It is one of 18 agencies that are recommended for elimination in the White House's recent budget proposal.
Please take a moment to call your Congress members and let them know that AmeriCorps is making a difference in our community.
NC Senator Richard Burr (202) 224-3154
NC Senator Thom Tillis (202) 224-6342
NC Representative Mark Meadows (202) 225-6401
NC Representative Patrick McHenry (202) 225-2576
Click here to find your Senator: https://www.senate.gov/senators/contact/senators_cfm.cfm
Click here to find your Representative: http://www.house.gov/representatives/find/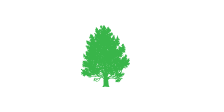 Western North Carolina is blessed with more than 1.5 million acres of public land, including Nantahala-Pisgah National Forest, Great Smoky Mountains National Park, the Blue Ridge Parkway and several state-owned parks, forests and natural areas. These public lands support the headwaters of our rivers, beautiful mountain vistas, one of the most diverse temperate forests on the planet, and a thriving economy in tourism, crafts and recreation.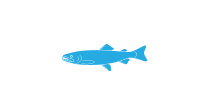 During its 30-year history, WNCA (now MountainTrue) has twice prevented logging in the Asheville Watershed, first in 1990 and again in 2004. Eventually the City of Asheville placed a conservation easement over 17,356 acres of the watershed.