Hazardous Waste
The French Broad Watershed is home to more than 30 inactive hazardous waste sites. (Source: EPA) These sites contain mild to extremely significant levels of toxic pollution. Many of these sites, such as the CTS site in Buncombe County, may be polluting ground water, surface water, or drinking water. We intend to conduct a review of these sites to determine their threat to the region's water quality and drinking water sources. We will also look for opportunities to make improvements to these sites and better protect the public.
Barber Orchard – Waynesville, NC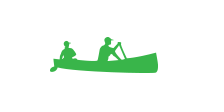 Through Muddy Water Watch, volunteers go out hiking, biking, and driving to collect data about sources of sediment pollution. The data is used to work with the US Forest Service to repair damaged roads, culverts, and other sources of sediment to ensure these streams remain healthy.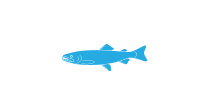 After nearly a decade of work by WNCA (now MountainTrue), 11th District Congressman Heath Schuler, and many others, the long-proposed North Shore Road along the shore of Fontana Lake was put to rest. The people of Swain County were financially compensated in lieu of the originally promised road, and pristine streams, sensitive aquatic life and public land were preserved.