Clean Water Team
MountainTrue's Clean Water Team strives to protect Henderson County's six pristine watersheds through monitoring and testing more than 30 streams.
The Henderson County Clean Water Team educates the public on how they can become better stewards of their streams.  Additionally they test stream health with biomonitoring, chemical monitoring, bacterial monitoring, adopt-a-stream programs, sedimentation control as well as —Big Sweep, the state's largest watershed cleanup initiative.  The newest innovation, SWAT team (Stream Water Action Teams) follows up on waterways that have been flagged as problematic.
People interested in water conservation, stream monitoring, and keeping the waters of Western North Carolina clean would enjoy being a part of this very active committee.  The results of this work will be found in stronger policies that protect aquatic life, water supply and restrict activities that have a deleterious effect on our waterways.
Join Henderson County's water volunteer core! Email MountainTrue's Water Quality Administrator at wqa@mountaintrue.org or call (828) 692-0385 x 1001.
The Henderson County Clean Water Team meets the second Wednesday of each month at 4:30 p.m. in our Southern Regional Office conference room, located at:
611 N. Church Street, Suite 101
Hendersonville, NC 28792
Phone: (828) 692-0385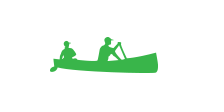 Through Muddy Water Watch, volunteers go out hiking, biking, and driving to collect data about sources of sediment pollution. The data is used to work with the US Forest Service to repair damaged roads, culverts, and other sources of sediment to ensure these streams remain healthy.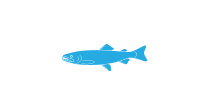 After nearly a decade of work by WNCA (now MountainTrue), 11th District Congressman Heath Schuler, and many others, the long-proposed North Shore Road along the shore of Fontana Lake was put to rest. The people of Swain County were financially compensated in lieu of the originally promised road, and pristine streams, sensitive aquatic life and public land were preserved.