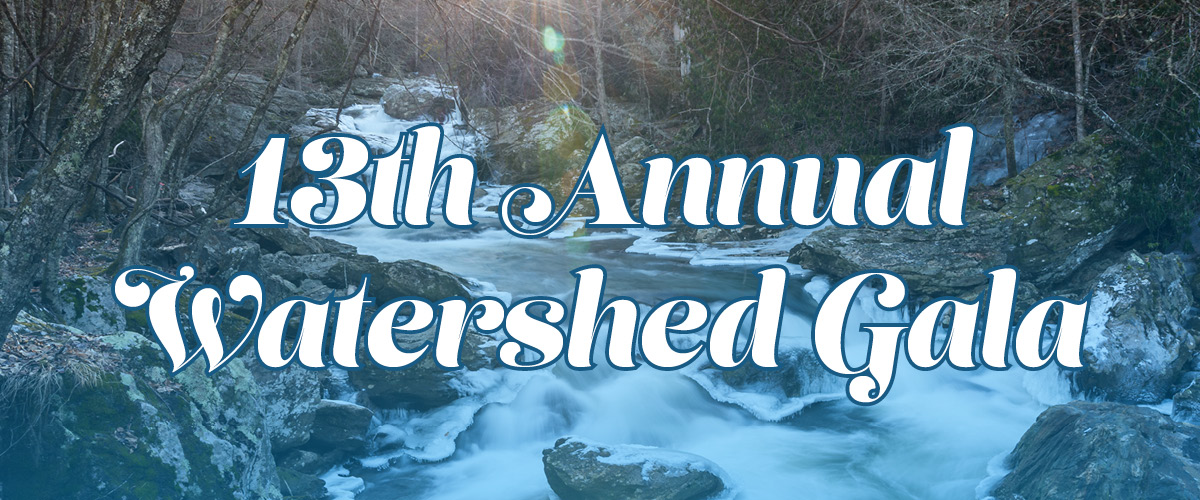 13th Annual Watershed Gala
The 13th Annual Watershed Gala and Holman Water Quality Stewardship Award presentation will be held on Thursday, February 25, 2021. We hope you will join us for a delightful evening of laughter, fun and camaraderie … and to help honor this year's Holman Water Quality Stewardship Award winner!
We're going virtual! Join us.
Thursday, February 25th, 2021
6:00 p.m. until 7:30 p.m.
COVID-19 has put unprecedented social and economic strains on our communities. With this in mind, we've made this year's Watershed Gala and award ceremony a free virtual affair, although donations are much appreciated. Join us for an evening of celebration as we toast to all of our shared accomplishments of the past year. Bring your own beverage!
Enter to Win a $200 Gift Card To The Copper Door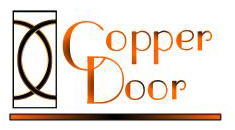 Support the work of MountainTrue. Enter for a chance to win a fine dining experience at one of America's favorite restaurants, located in downtown Hayesville, NC. Tickets are $5 or three for $12.
Charity Auction
This year's Gala auction will be held completely online and we're counting on you to help make it a success! Bidding will open at 12pm on February 15th and close at 9pm (after the Gala event) on February 25th. You can signup for an email notification by clicking the button below.
In order to bid on items, you'll have to create a simple account with 32auctions. When you get to the auction page by clicking the button below, click on "Create an Account." Enter your name, email address (2x) and a password of your creation. Then, check your inbox, open the email that says "Finish creating your account," click the link, and you're in! Once you have an account, you can place bids and/or click the heart icon to "watch" items. You do not have to provide your credit card information in order to place bids.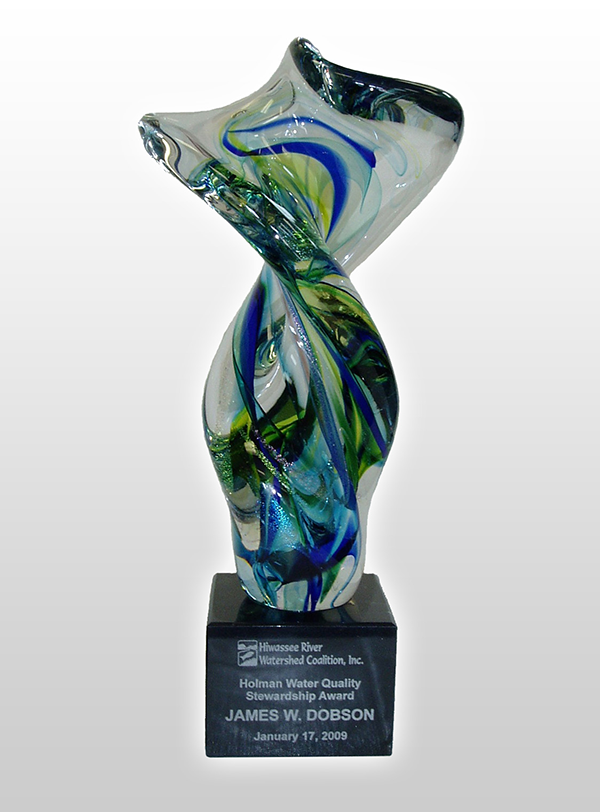 2022 Holman Award Nominations
The Holman Water Quality Stewardship Award was created by the Hiwassee River Watershed Coalition in 2008 to honor the person or group that has done the most to advance the mission of sustaining good water quality in the upper Hiwassee River watershed. Bill Holman was chosen as the honoree for the award because of his persistent, constructive leadership, his accomplishments that help sustain good water quality, and his sincere commitment to the environment and clean water. It is similar characteristics, put into action in the upper Hiwassee River watershed, that are sought in future Holman Water Quality Stewardship Award recipients. Read more.
Thank you to our 2021 Gala Sponsors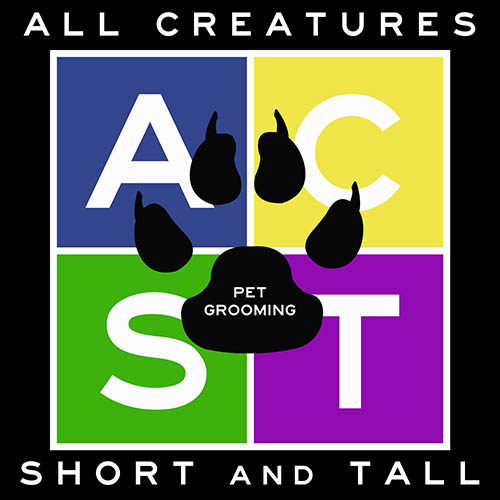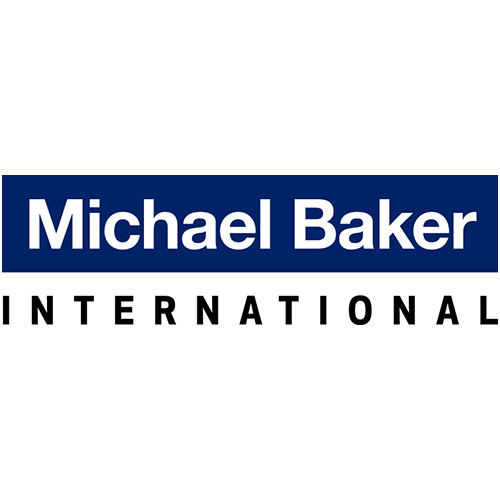 The Holman Water Quality Stewardship Award
North Carolina water quality giant is namesake for the annual award.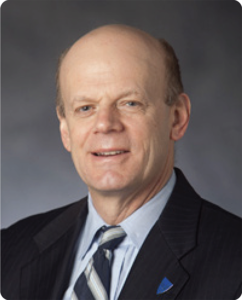 Bill Holman was born and raised in North Carolina, graduating magna cum laude from NC State University in 1978 with a degree in Biology. He worked as executive director of the North Carolina Clean Water Management Trust Fund from 2001 to 2006. The NC General Assembly established the CWMTF in 1996 to help finance acquisition and restoration of buffers and wetlands, wastewater improvements, stormwater controls, greenways, and other water quality investments.
Holman served as Governor Jim Hunt's Secretary of the Department of Environment & Natural Resources from 1999–2000 and as an Assistant Secretary from 1998–1999. Prior to service in these capacities, Holman is credited with helping to pass the Clean Water Responsibility Act of 1997, the Brownfields Cleanup Act of 1997, the Clean Water Management Trust Fund Act of 1996, the Watershed Protection Act of 1989, and numerous other environmental bills as a lobbyist for state and national environmental and conservation groups.
Legislators, lobbyists and news reporters ranked him as one of the top 10 most-effective lobbyists in the NC General Assembly from 1985-1997. Before beginning his career, he hiked the Appalachian Trail in 1975. Holman directed Duke University's Nicholas Institute for Environmental Policy Solutions state policy program from 2007-2012.
Currently, he is the North Carolina State Director of The Conservation Fund. His current projects include supporting North Carolina's conservation trust funds in the state legislature, protecting Waterrock Knob on the Blue Ridge Parkway, establishing Headwaters State Forest in Transylvania County, and working with utility companies to increase protection of water supplies. Holman has received several awards throughout his career. Most recently, the Water Environment Federation presented its Outstanding Contributions to the Water Environment for Non-Members Award to Holman in 2014. In 2000, Governor Hunt awarded him one of the state's highest civilian honors, the Order of the Long Leaf Pine. Other awards include 1999 Conservationist of the Year by the NC Wildlife Federation.
Bill lives in Raleigh, NC with his wife, Stephanie Bass, a writer and consultant.
About the Holman Award Trophy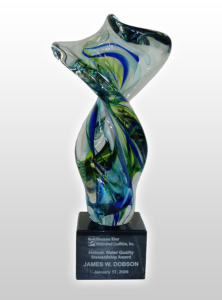 David Goldhagen of Hayesville, NC, was commissioned to create the Holman Water Quality Stewardship Award. Goldhagen's unique painterly approach to art glass marries bold colors to brilliant, clear crystal in a clean, modern style.
Of the piece Goldhagen created for this occasion, former HRWC member and volunteer, the late Tom Bennett wrote: "The torso shape suggests the strength of the Hiwassee River Watershed Coalition and the power of water. The glass represents the fragile ecosystem of streams and rivers – the color of the living things in it that must be protected."
Goldhagen's work may be found in the permanent collections of numerous corporations, museums and foundations. More at goldhagenartglass.com ◆
Past Holman Award Winners
2021 – David Liden
2020 – Brenda "BK" Hull
2019 – Dave Hering
2018 – Gilbert Nicolson
2017 – Barbara Mathis
2017 – Bill Kendall
2016 – Nancy Troxler
2015 – Tom Bennett
2014 – David Wood
2013 – Nathan Hughes
2013 – Bonner Leaders
2012 – Lucy Cole Gratton
2011 – Silas Allen
2010 – Lamar Paris
2009 – Jim Dobson