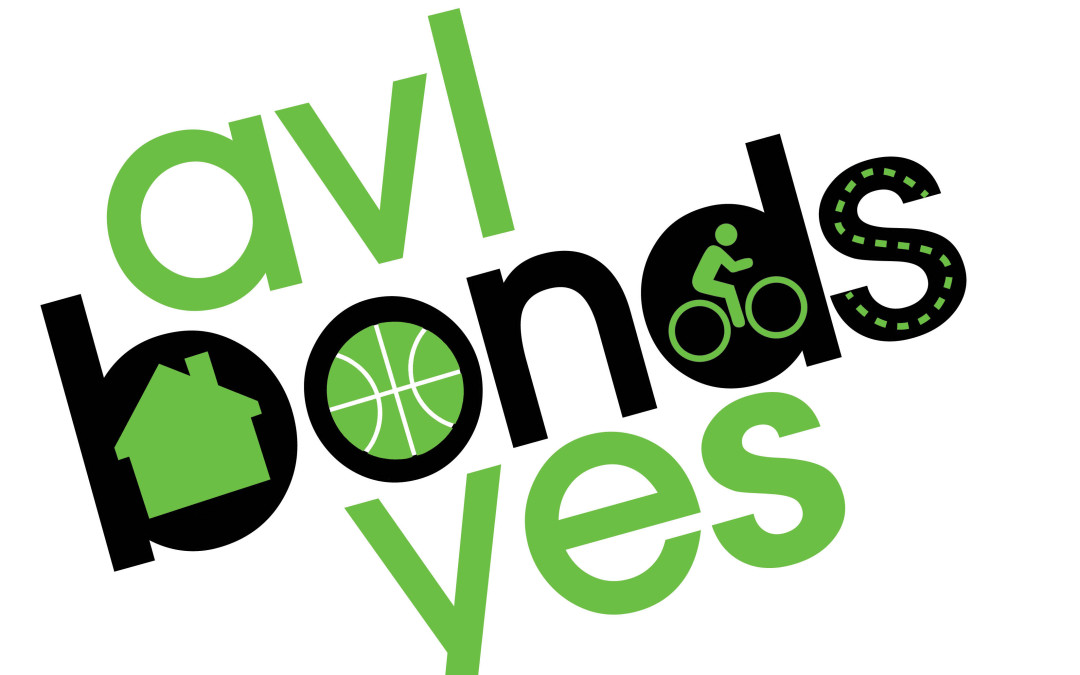 On Election Day, Vote Yes for Asheville
This November, City of Asheville residents will all have an opportunity to vote on a $74 million bond package to provide funds for improvements in the City's affordable housing, multimodal transportation and parks. These projects will  make life even better for all who call Asheville home and pay it forward to our local environment.
MountainTrue has joined the Asheville Area Chamber of Commerce, United Way of Asheville and Buncombe County and many more who support the Asheville Bonds. The Bonds will fund projects that will make it easier to get around town with healthy, environmentally friendly transportation options like walking, biking and public transportation. Affordable housing initiatives will make our community more equitable and protect our mountains and countryside by encouraging smart, affordable housing downtown. The Bonds will improve and expand our parks–perfect places for the next generation of environmental advocates to connect with nature.
We can afford this: If all three bonds are approved, there would be a 4.15 cent-maximum increase in Asheville property taxes. At the most that would mean around $9 extra a month per year in taxes on a home valued at $275,000. With interest rates at an all time low and all the value we'll add with Bond-funded projects, we can't afford to not approve them!
If approved, the Bonds will fund projects that are already planned and vetted by the community but are not currently funded. We're especially excited about the new greenway extensions and connectors and almost a dozen new sidewalk projects. There are also plenty of improvements to existing sidewalks and other pedestrian infrastructure to make it safer to get around town on foot and bike!
We think these Bonds are a great investment in Asheville's future and the environment, and we hope you'll join us in supporting them this Election Day. Spread the word by Liking and Sharing AVLBondsYes on Facebook.