The Nantahala-Pisgah Forest Management Plan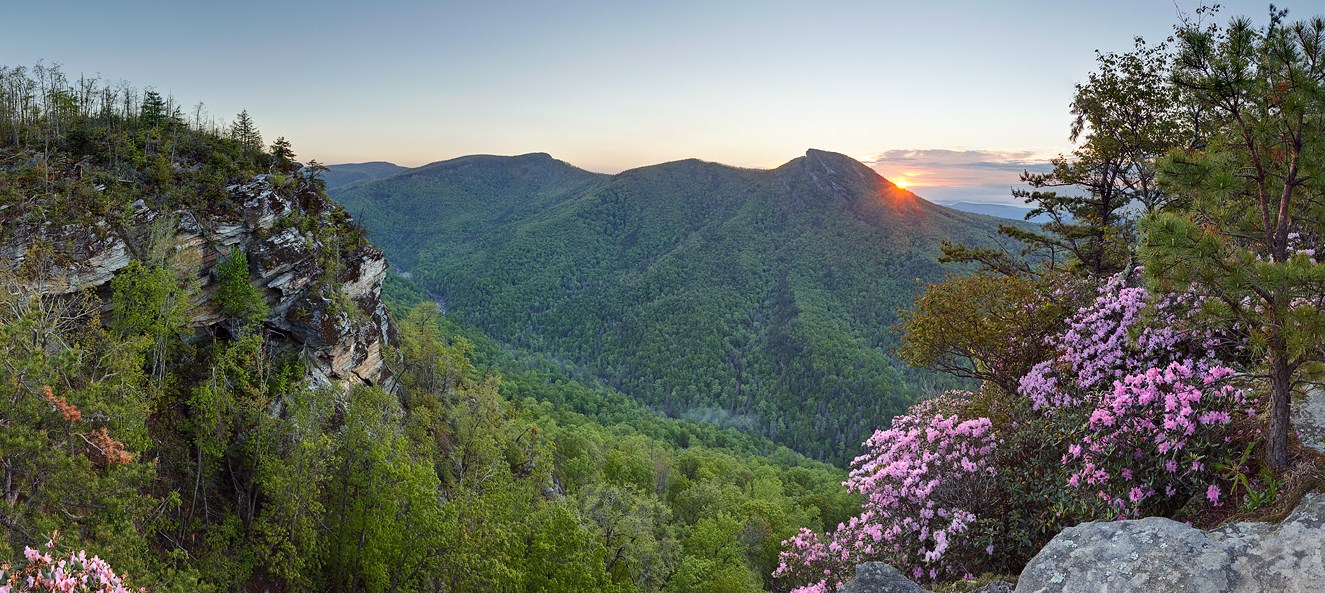 In 2018, the National Forest Service will share the first draft of a new management plan for Western North Carolina's two national forests, Nantahala and Pisgah. This big-picture plan changes every 15 years, and is incredibly important because it sets the ground rules for all activities in the forests: from wildlife management and timber sales on public lands to the hiking, fishing and mountain biking for which our region is famous. Everyone who loves our forests has an issue they care about that will be impacted by the new forest management plan.
 As part of our commitment to resilient forests, MountainTrue helps shape this plan to ensure that we are protecting our forests and communities. Our approach to our public lands seeks balance and sustainability. We want a forest plan that:
Protects our wild places and unique natural habitats for future generations,
Benefits our region's economy,
Includes timber harvest as a tool for restoration and habitat creation,
And continues to offer inspiration, adventure and solitude to all of us who enjoy these mountains.
A Win-Win Proposal For Our Forests
MountainTrue is an enthusiastic participant in the Nantahala Pisgah Forest Partnership, a collaborative group that has gathered in the spirit of cooperation and compromise to bring all forest interest groups into the same room at once: timber, water, wildlife, recreation, wilderness and more. We don't leave anyone behind, and we believe it's critical that everyone be willing to support everyone else's values with the expectation that the support will be reciprocal. For the past five years, the Partnership has come up with a vision and a set of win-win strategies for a forest plan that allows all of our interests to co-exist and thrive.
Forest planning is not easy. It takes endurance. But it's critical that people participate in this process so their values will be represented by the Forest Service and in the forests they love.
Josh Kelly
Come to a Forest Panel Near You!
MountainTrue, members of the Partnership, and other forest experts are hosting a series of public events this March titled "The Future of Nantahala-Pisgah National Forests: An Expert Panel on the Forest Management Plan." The four events are:

With the forest management plan expected to be released this year and the draft environmental impact statement expected this spring, this is your chance to take part in constructive dialogue with other voices that rely on our forests. These forests are valuable national treasures that deserve the best plan around – we hope you'll help make that vision a reality!