Nantahala and Pisgah National Forests Plan
Every 10-20 years, the Nantahala-Pisgah National Forest is required to have a new management plan that outlines the direction of the Forest. The Nantahala-Pisgah National Forest is currently revising its plan and this will control the management of the Forest for the next 20 years. As a part of our commitment to resilient forests, MountainTrue helps shape this plan to ensure that we are protecting our forests and our communities. MountainTrue and its members advocate for a plan that will address current and future challenges such as exotic pests and climate change while providing sustainable public access, restoring damaged ecosystems, protecting water quality, protecting backcountry areas and managing habitat for rare and common plants and animals.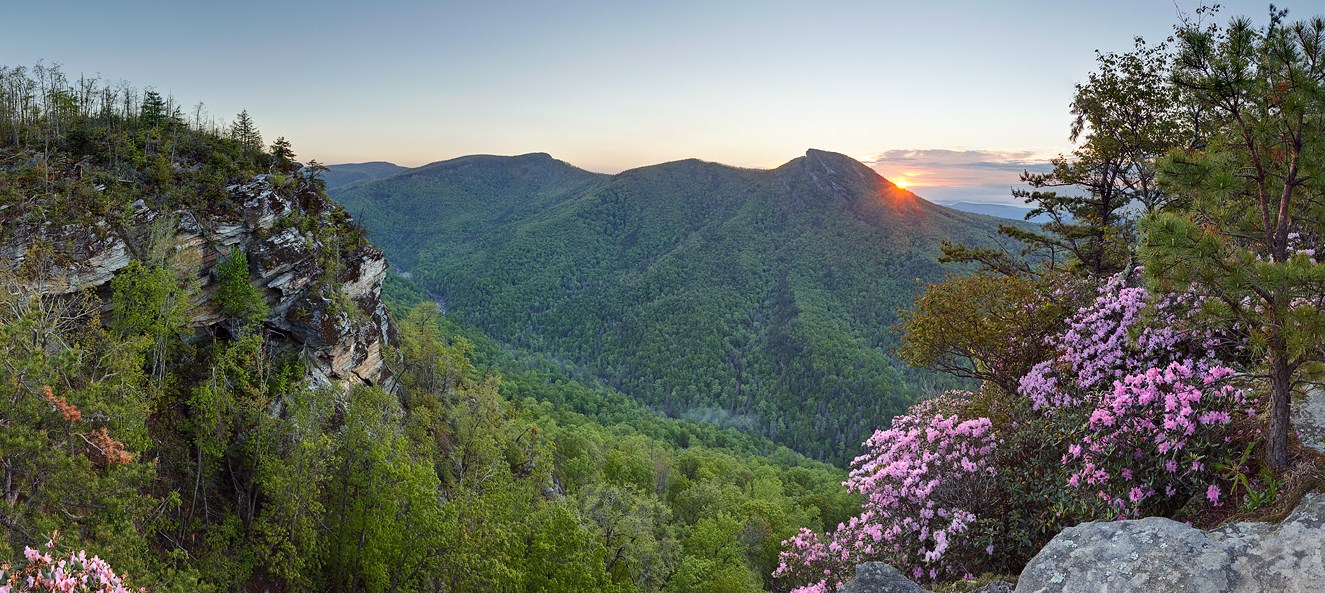 A Win-Win Proposal for Conservation and Recreation
MountainTrue joined a broad coalition of wilderness advocates, conservationist and recreation groups by signing on to a memorandum of understanding, a statement of principles that outlines the coalition's stance on the protection of WNC national forests. This is a win-win proposal that supports more trails and more public access, and also more backcountry and more wild places. [read more]
Forest planning was heading in the wrong direction. You spoke up, and the Forest Service listened. The process has been fixed and we're working on a management plan that will restore the forest, increase public access and protect more of our natural heritage.
Josh Kelly
You Made a Difference!
Responding to your emails and calls, the Forest Service sat down with conservation organizations, industry interests and stakeholders to hammer out a new, more common-sense plan that would provide for recreation; protection of natural resources, sensitive ecosystems and wildlife; and allow for responsible, sustainable timber harvesting for decades to come.
As part of the Forest Planning process for the Nantahala and Pisgah national forests, the Forest Service evaluated lands, rivers and streams that could be eligible for protection as Wilderness areas or as Wild and Scenic Rivers.
On November 9 and November 16, 2015, the Forest Service unveiled their inventory of potential Wilderness and Wild and Scenic rivers at public meetings in Franklin and Asheville, respectively. This included 364,000 acres of potential Wilderness and 53 potential Wild and Scenic rivers.
In this new Nantahala-Pisgah Forests Plan, MountainTrue is recommending:
Keep logging, road building and mining out of all 364,000 acres of backcountry and our most treasured wild places.
Designate the most deserving waterways as Wild and Scenic Rivers. This would be the strongest form of protection for these rivers. Eligibility would set up a 1/4 mile buffer to maintain the outstanding quality of rivers. If these designations are won, then no dams could be built along these rivers.