French Broad Riverkeeper Float
July 31-August 2, you take care of the paddling. We'll take care of everything else.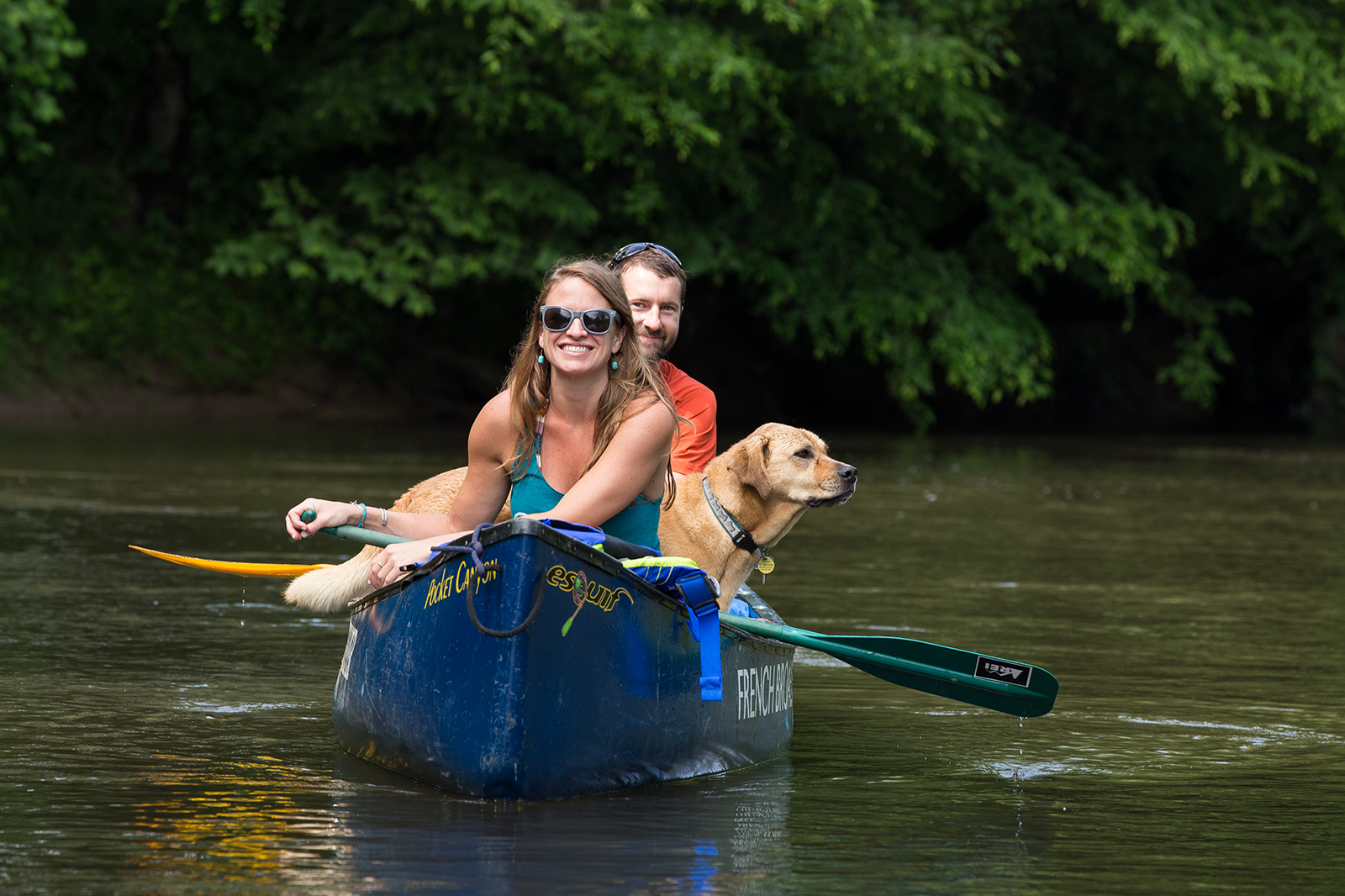 Our annual French Broad Float is back! Every year, MountainTrue and our French Broad Riverkeeper guide participants on an incredible trip down a stretch of the French Broad River, creating powerful memories of camping under the stars on the French Broad River Paddle Trail and exploring what can feel like uncharted territory right in our own backyards. Leave the hustle behind and for a few days experience the joys of river travel while having your meals provided, your campfire built and your gear transported for you to your next campsite.
In 2016, Outside Magazine ranked our French Broad Float the 11th best trip in the entire world, and we have the expertise you need to enjoy world-class paddling while visiting world-class breweries along the way. The dates for 2019 are July 31-August 2, and the plan is to launch our canoes near Hot Springs, NC and enjoy scenic views of the river and some rapids along the way before finishing up at the river access near Hwy 25/70. We'll highlight the work of the Riverkeeper program to keep our waterways clean in WNC, and still have plenty of time for cornhole and s'mores.
Camping has been arranged for each night of the trip. Attendees will feast on delicious meals, prepared by our staff. We'll provide tandem canoes, paddles and personal flotation devices, or you're welcome to bring your own gear if you'd like.
If you're feeling adventurous, the join us on a one-day rafting trip of Section 9 on July 30th! Flowing through the heart of Pisgah National Forest, the trip starts in Barnard, NC with a few warm-up class II rapids. The rest of the section highlights the beauty of the river and the Blue Ridge Mountains while bounding down numerous class II and class III rapids. We'll end with an exciting class IV rapid, called Frank Bells. Arriving in Hot Springs, NC, you can grab a beer, hike, or enjoy a soak in natural hot springs before we launch for the main trip the following day.
We look forward to seeing you on the water!