Take Action: Tell Duke Energy to Stop Polluting the Broad River with Coal Ash!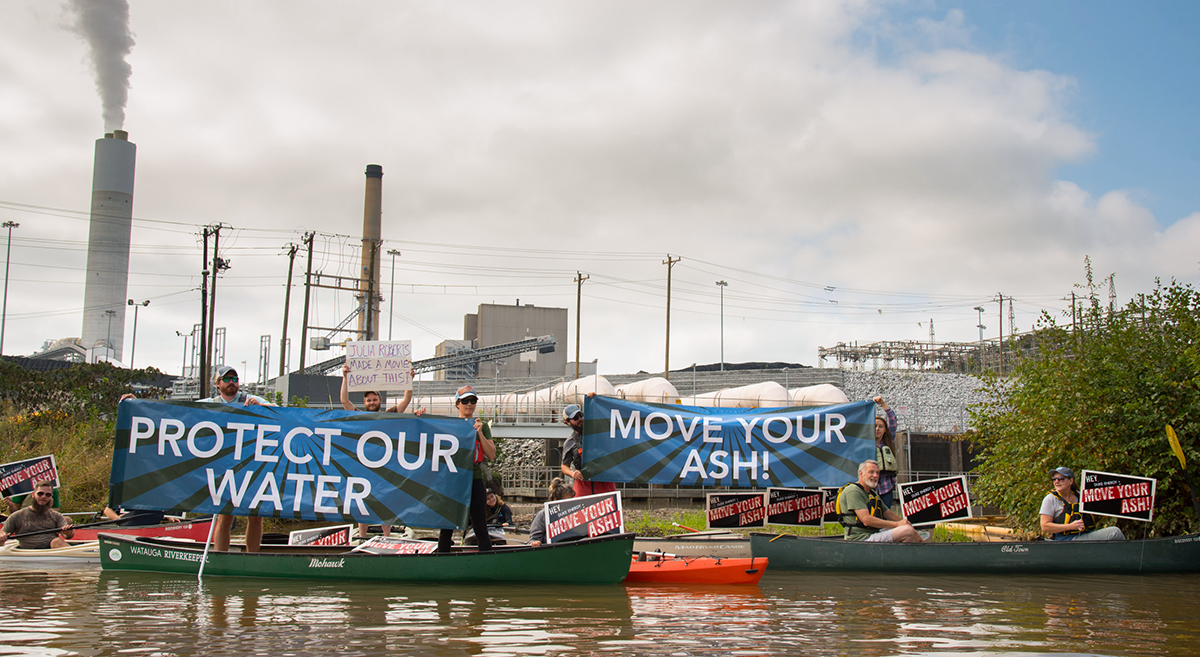 We're building a movement to hold Duke Energy accountable for their coal ash pollution.
On Oct. 14, community members joined the Broad River Alliance and three other MountainTrue Riverkeepers for a paddle protest in front of Duke's power plant in Cliffside, NC. Sign our petition below to keep the heat on and show Duke that North Carolina's citizens will not tolerate their toxic pollution of our waterways.