---
Upcoming Events
---
October 26 @ 5:00 pm

-

8:00 pm
---
Mountaintrue News
We know it's easy to be discouraged during this contentious election season. No matter what the outcome of local, state, and federal elected positions are, you can make a direct impact on local government by serving on a local board and commission.
On Tuesday October 11, MountainTrue partnered with the Hendersonville Department of Public Works to clear a significant amount of garbage and debris from the section of Wash Creek behind Beacon Commons in Hendersonville. On the scene getting their hands dirty and helping coordinate the efforts were MountainTrue Water Quality Administrator Jack Henderson and Volunteer Coordinator for Wash Creek Rick Burt.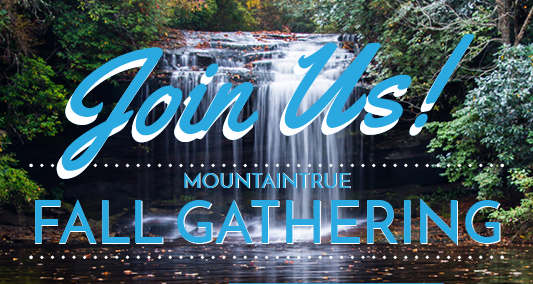 Wednesday, October 26, join us at New Belgium Brewery in Asheville for our annual Fall Gathering. Expect great beer, delicious food and some sweet, sweet jams from Asheville's very own The Midnight Plowboys. With our proud mountain heritage, beautiful mountain vistas, lush forests and rushing streams, Western North Carolina is an amazing and special place to call home. The support of our members has helped us fight for our communities and protect one of the richest environments in the world. Come and help us recognize the hard work of our members and volunteers, and to celebrate our accomplishments over the past year.
MANY THANKS TO OUR CORPORATE SPONSORS