Take Action
Have your say in what happens to our forests, water and communities. With MountainTrue, you can join forces with citizens from across the region and your community to:
Influence public policy to better address development pressures.
Safeguard the treasures of our public forests, including an array of wildlife, old growth stands, and rare ecosystems.
Preserve working farms and traditional mountain communities.
Halt the proliferation of exotic invasive plant species that threaten native ecosystems.
Expand our ability to rigorously monitor and protect water quality.
Keep checking this page for updates on our campaigns!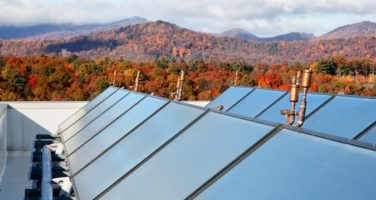 Solar net metering allows solar energy owners to sell excess solar energy produced by their systems back to the grid, making solar much more affordable and accessible than it would be otherwise. But a shady group called the New England Ratepayers Association (NERA) has filed a petition for the Federal Energy Regulatory Commission (FERC) to take over regulation of rooftop solar systems from states – a move that would end net metering as we know it, and cut off an important source of financial savings for solar energy owners in the midst of an economic crisis.​ Take action to protect solar energy rights by June 15 here.