Have your say in what happens to our forests, water and communities. With MountainTrue, you can join forces with citizens from across the region and your community to:
Influence public policy to better address development pressures.
Safeguard the treasures of our public forests, including an array of wildlife, old growth stands, and rare ecosystems.
Preserve working farms and traditional mountain communities.
Halt the proliferation of exotic invasive plant species that threaten native ecosystems.
Expand our ability to rigorously monitor and protect water quality.
Keep checking this page for updates on our campaigns!
Be a MountainTrue Advocate
Get our advocacy alerts in your inbox and receive timely calls to take action on important issues in your area.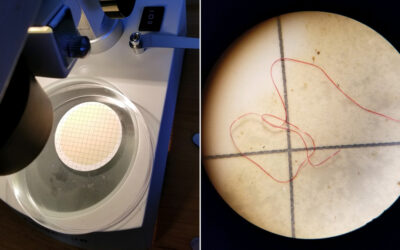 In our most recent blog post, our High Country Water Quality Administrator Hannah Woodburn explains that while personal change is important, our consumer choices alone are not enough to fix the plastics pollution crisis. Check out Hannah's post to learn more about the history of plastic pollution, ongoing legislation to combat the issue and our sampling program to identify microplastics in WNC's waters.
read more