Have your say in what happens to our forests, water and communities. With MountainTrue, you can join forces with citizens from across the region and your community to:
Influence public policy to better address development pressures.
Safeguard the treasures of our public forests, including an array of wildlife, old growth stands, and rare ecosystems.
Preserve working farms and traditional mountain communities.
Halt the proliferation of exotic invasive plant species that threaten native ecosystems.
Expand our ability to rigorously monitor and protect water quality.
Keep checking this page for updates on our campaigns!
Be a MountainTrue Advocate
Get our advocacy alerts in your inbox and receive timely calls to take action on important issues in your area.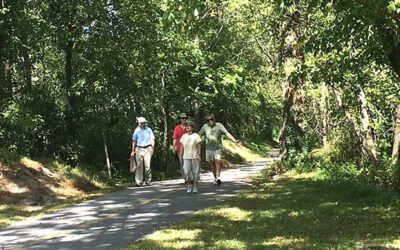 MountainTrue is encouraging our members and supporters to take an active role in several comprehensive planning efforts throughout our region. These comprehensive plans are an important opportunity for you to have a voice in how our local governments grow and develop. As a resource, we've provided a set of principles that local governments should adhere to in order to meet the challenges of climate change, a growing population and increased pressures on our built environment.
read more