French Broad Riverkeeper
Founded in 2001, the French Broad Riverkeeper serves as a fundamental protector of the French Broad River Watershed in MountainTrue's Central Region in Western North Carolina.
Volunteer
MountainTrue's French Broad Riverkeeper, Hartwell Carson, fights for safe and healthy waterways for all residents of the French Broad River Watershed by bringing together local residents and communities to identify pollution sources, enforce and advocate for stronger environmental laws, engage in aquatic ecosystem restoration, and educate and empower the public. The French Broad Riverkeeper serves communities in Buncombe, Haywood, Henderson, Madison, and Transylvania counties.
Want to explore the French Broad River? MountainTrue provides multiple river recreation opportunities such as day trips, tube floats, section paddles, our annual French Broad River Paddle Trip (a multi­-day paddle­-camping adventure), and more. The French Broad Riverkeeper was key in the creation of the French Broad River Paddle Trail which is a recreational watercraft trail created and operated by MountainTrue and RiverLink. The trail is ranked by Outside Magazine as one of the world's premier travel destinations. Paddle and camp on over 140 miles of French Broad River, from the headwaters in Rosman, North Carolina to Douglas Lake in Tennessee. Click here to visit the Paddle Trail website. 
The French Broad Riverkeeper is a program of MountainTrue's Central Regional Office and a proud member of the Waterkeeper Alliance. 
Hartwell has worked to protect the French Broad River for the past 11 years. He was the first responder to Asheville's coal ash pollution, working to protect the French Broad River and the nearby community by forcing Duke Energy to clean up and close down Asheville's coal-burning power plant. Hartwell also implemented his idea for the French Broad River Paddle Trail by building new campsites and access points, which now link over 140 miles of the French Broad River. >>more
We have many regular volunteer opportunities throughout the warmer months. Below are some of the ways you can get involved with the French Broad Riverkeeper. Click the images to add your name to our volunteer roster. Please note that volunteer event dates and times are subject to change due to weather conditions with short notice. Follow the French Broad Riverkeeper Instagram and Facebook Page or email anna@mountaintrue.org to receive the most up-to-date information on event changes/cancellations.
French Broad Riverkeeper News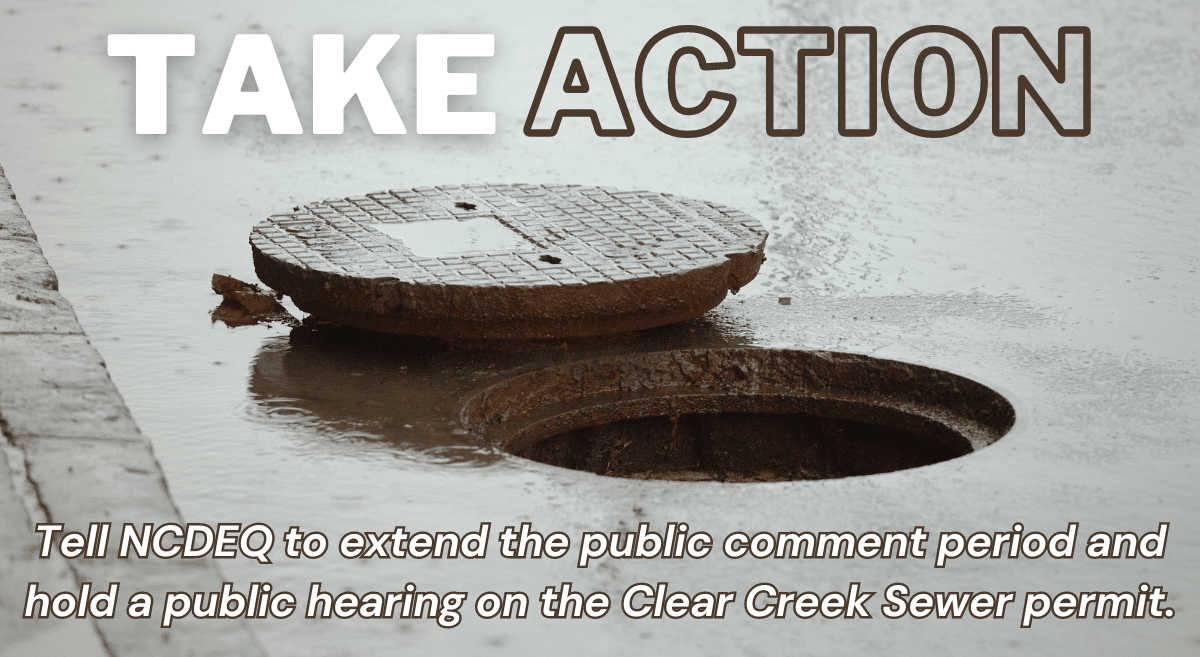 The numerous concerns regarding a new wastewater discharge system in one of Henderson County's most rural areas warrant a public hearing and extension of public comment period. We need you to tell NCDEQ to extend the public comment period and hold a public hearing on the draft Clear Creek Sewer permit. Take action here.
read more