Get Your Gardening Gloves on Our New Native Planting Guide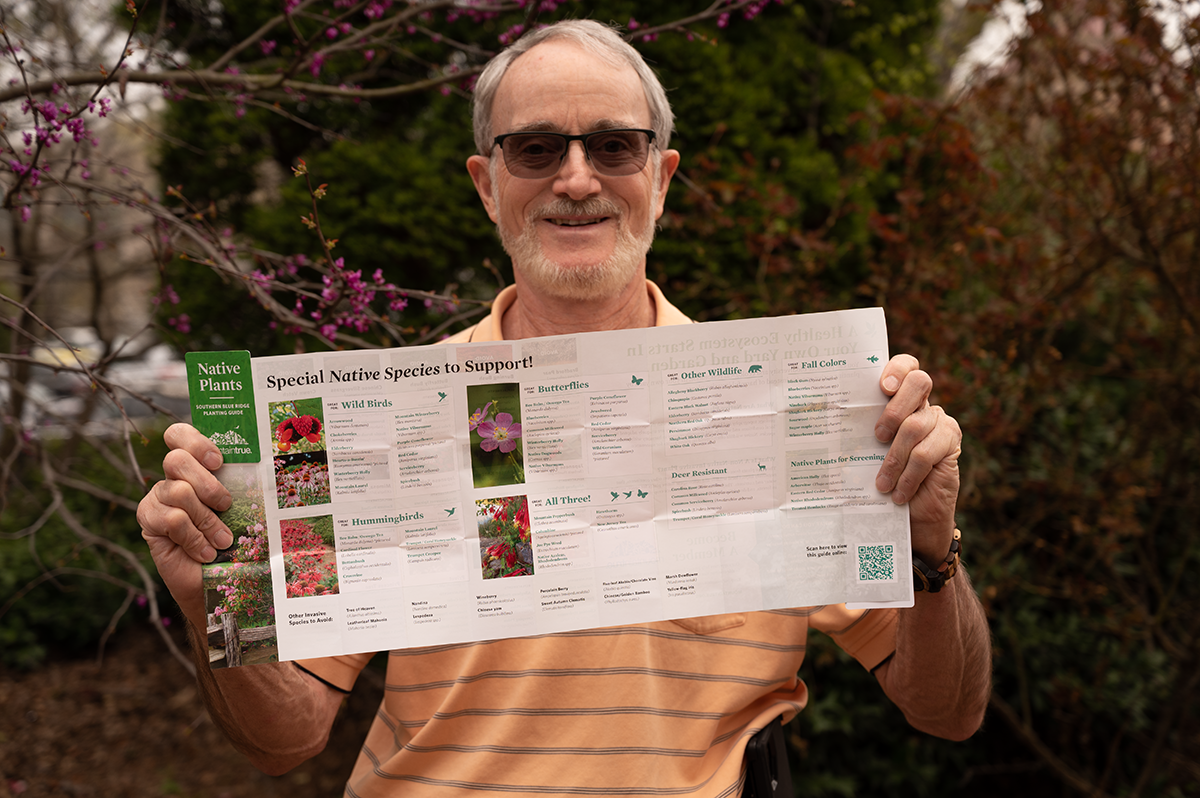 MountainTrue has published a brand new guide to help you replace harmful non-native invasive plant species with native alternatives that benefit wild birds, hummingbirds, butterflies, and other wildlife. This beautifully designed and durable guide conveniently folds up to fit in your wallet — perfect for your next visit to the garden center or nursery. 
How can you get one? Guides are available for free at invasive plant workdays and events.
Sign up to volunteer for one of our workdays or join us for a hike
Meet us at a tabling event.

Buy one for $5 and get it mailed to your door by filling out the form below.
Want free copies for your neighbors, gardening club, or organization? Contact bob@mountaintrue.org to arrange for one of our Resilient Forests staff to present to your group and bring free copies for all.
Want to purchase multiple copies for personal use? Contact members@mountaintrue.org.