After over 30 years of wrangling, the I-26 Connector project is finally slated to begin construction in 2023.
Click here to read our blog post: When Communities Come Together, we can Move a Highway
MountainTrue is a lead convener of the I-26 ConnectUs Project, which is made up of representatives from the Asheville neighborhoods that stand to be most impacted by the I-26 Connector Project, including West Asheville, Burton Street, Hillcrest, WECAN (West End/Clingman Avenue Neighborhood), Emma and Montford. Other groups involved in planning discussions include the Housing Authority for the City of Asheville, Christians for a United Community, and Asheville on Bikes. We have been working together since 2009.
Project History:
In May 2016, the NCDOT made a selection for the Bowen Bridge section of the I-26 Connector. Even with part of the project selected, MountainTrue continues to monitor the I-26 Connector Project and challenge NCDOT to choose the least impactful and most logical plans for our environment and communities. The project remains too large, too harmful and out of touch with the kind of transportation improvements Asheville wants and needs.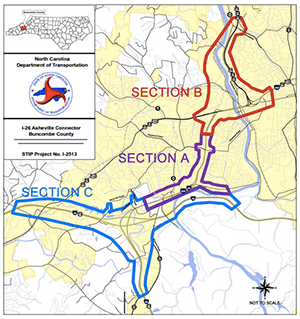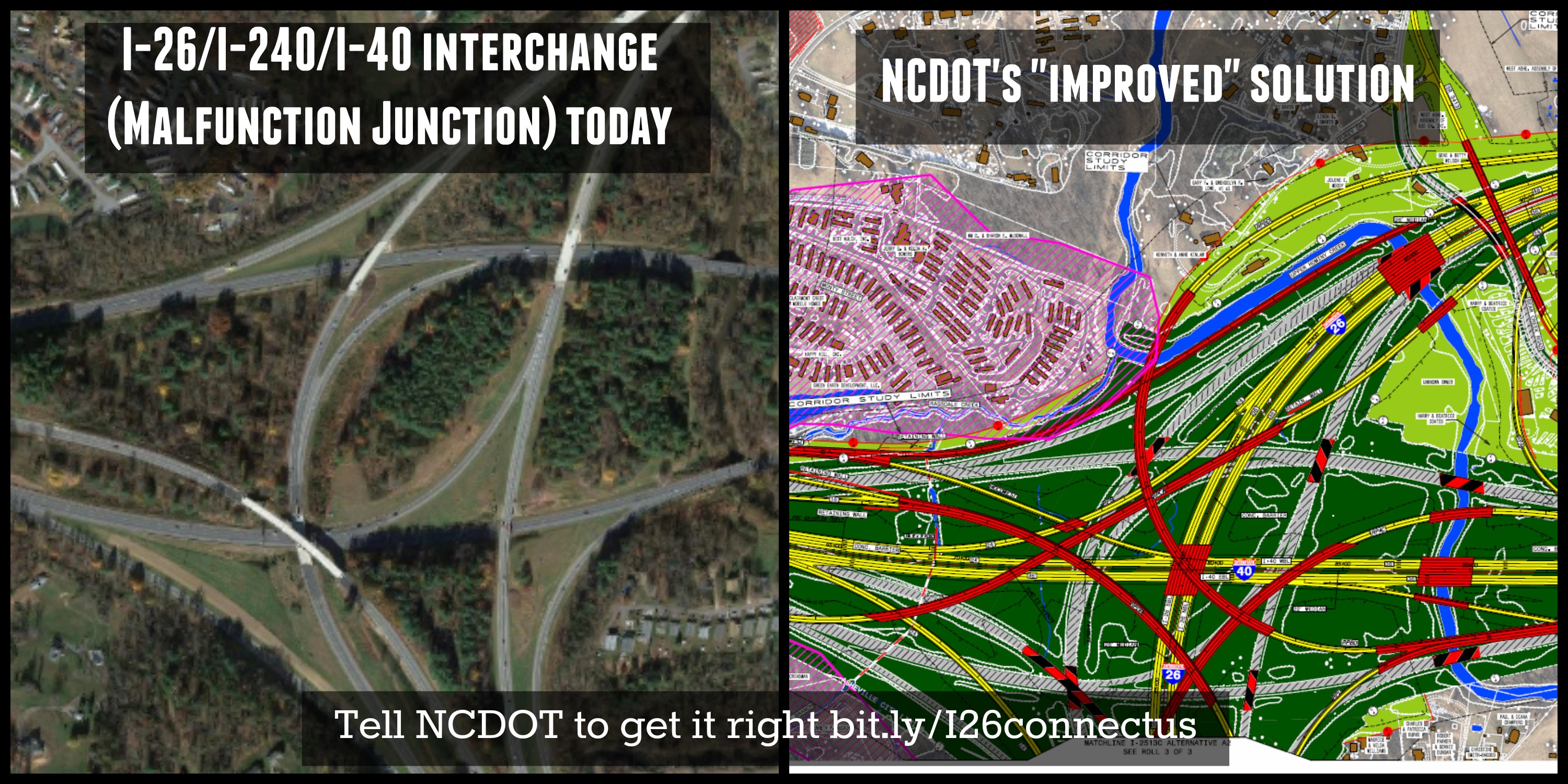 Find out the latest news and updates about the I-26 Connector on the DOT website.
Read MountainTrue's statement about the alternate selection for the I-26 expansion.
Watch MountainTrue's co-director Julie Mayfield talk about the DOT selection for the Bowen Bridge section of the I-26 Connector.
Watch videos detailing key parts of this project.
Past News
2015 – Read our talking points for the November hearing.
2014 – Read about some of the issues with the I-26 resolution.
2013 – On October 13, NCDOT released the Environmental Impact Study for an expansion of I-26. Read MountainTrue's talking points from the EIS.