Have Our Newsletters Sent to Your Inbox
Get the news you want from MountainTrue. Our targeted news services including Vistas E-Newsletter, #MTRaleigh Legislative Updates, MountainTrue Action Alerts and Creation Care Alliance News.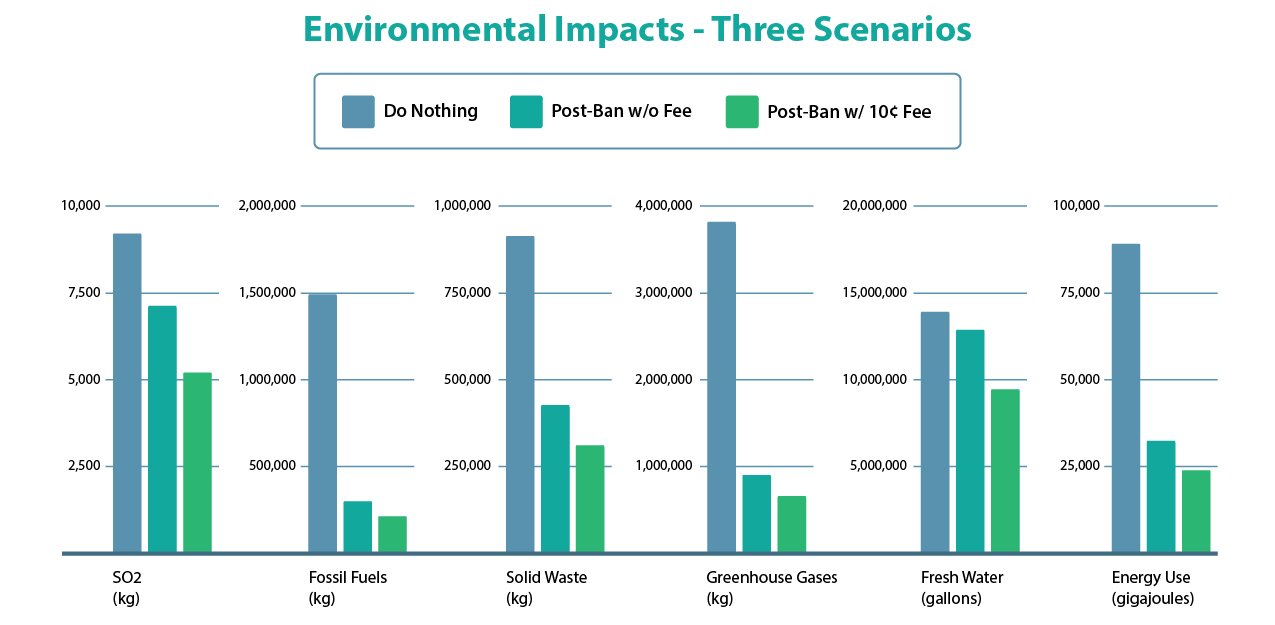 A Plastic Bag ban would dramatically decrease emissions of greenhouse gasses and sulfur dioxide, and the consumption of fossil fuels and fresh water at an annual cost of $3.33 per consumer — EBT, SNAP, and WIC recipients would be exempt. Using environmental impact data provided by the American Chemistry Council — a group that lobbies and advocates on behalf of plastic bag manufacturers and the petrochemical industry — MountainTrue has calculated the environmental impacts of three scenarios: maintaining the status quo by doing nothing, adopting a plastic bag ban without a fee, and adopting a plastic bag ban that includes a 10-cent fee on paper bags.
read more
Get the latest on environmental policy and politics from the capitol with the #MTRaleigh Report.
read more