Have Our Newsletters Sent to Your Inbox
Get the news you want from MountainTrue. Our targeted news services including Vistas E-Newsletter, #MTRaleigh Legislative Updates, MountainTrue Action Alerts and Creation Care Alliance News.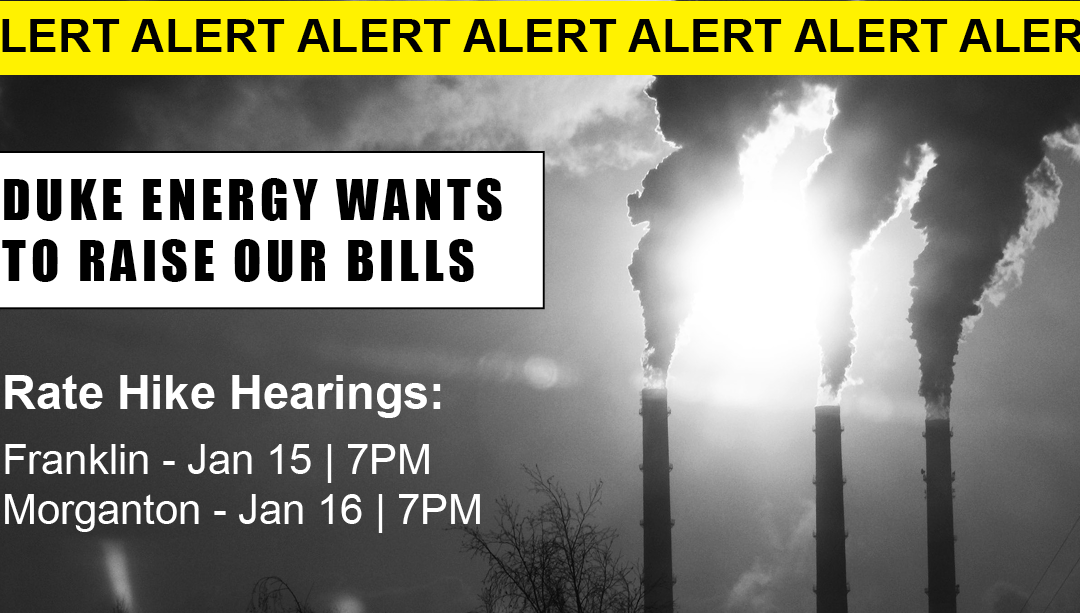 Duke Energy is trying to raise our electric bills to pay for dirty energy. Again. The company's latest rate hike proposal would increase residential electricity costs by another 6.7% – or about $97 more per year for the average electricity user. It would also come only two years after their last rate hike, and would be their fifth rate hike in ten years. Join MountainTrue members in Franklin on January 15 and in Morganton on January 16 to tell the NC Utilities Commission: Enough is enough. Don't let Duke pass the bill for more dirty energy to customers.
read more
Get the latest on environmental policy and politics from the capitol with the #MTRaleigh Report.
read more