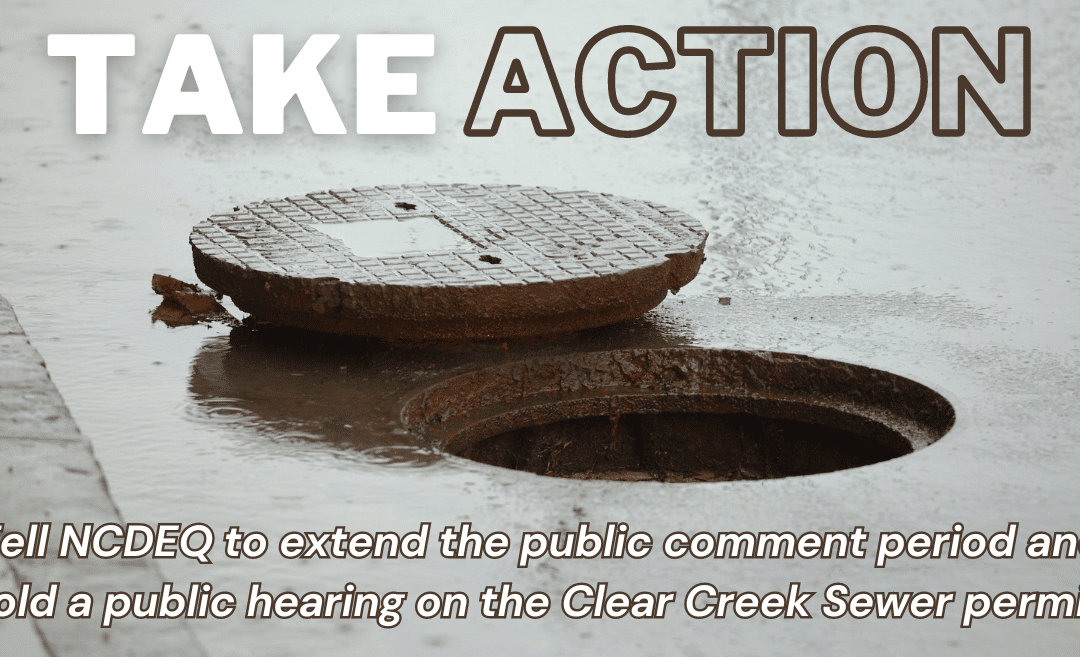 ACTION: Tell NCDEQ to Extend the Public Comment Period and Hold a Public Hearing on the Draft Clear Creek Sewer Permit
The NC Department of Environmental Quality has issued a draft permit for a new Clear Creek Wastewater Treatment Plant (WWTP) discharge. This is a component of a plan to extend sewer service east to the Edneyville area. As it stands, public comment on this draft will close on October 12 with no public hearing. 
Through Henderson County's 2045 Comprehensive Plan development period, growth in the county's most rural areas, loss of farmland and open space, and impacts to natural resources have been of highest concern to the public. While a sewer extension might address some issues of failing septic systems, failing sewer package plants, and public sewer for the last remaining school in the County without this utility, questions remain around a new wastewater treatment plant and discharge to Clear Creek being the best solution. Clear Creek is already listed as impaired on the state's 303(d) list of impaired streams, and a new source of pollution is cause for concern. 
Undoubtedly, sewer extensions have benefits and consequences – the public needs time to adequately review this project and the impacts it will have on responsible community growth and public health. Henderson County's Comprehensive Plan has yet to be adopted, and granting a wastewater treatment discharge permit when future land use decisions are still being made, without extensive public comment opportunities is irresponsible.
The numerous concerns regarding a new wastewater discharge system in one of the county's most rural areas warrant a public hearing and extension of public comment period. We need you to tell NCDEQ to extend the public comment period and hold a public hearing on this draft permit. Take action below.