Stay Connected in the Time of COVID-19
MountainTrue is doing our part to help reduce the spread of the COVID-19 virus and lessen the health risks to our communities and staff. To replace in-person events and gatherings, we've created this resource center where you can access a schedule of online gatherings and tips on things you can do to relieve cabin fever and help your neighbors. 
We're self-isolating, but that doesn't mean we can't still protect the places we share. Below are actions you can take from home.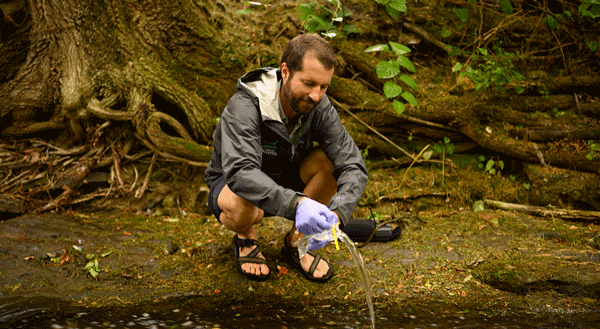 I Love Rivers
Stand up for cleaner rivers and streams. We have a robust agenda to tackle the sources of sediment, bacterial and industrial pollution with actions and reforms that we can push for in Raleigh as well as our local governments. Sign the petition today.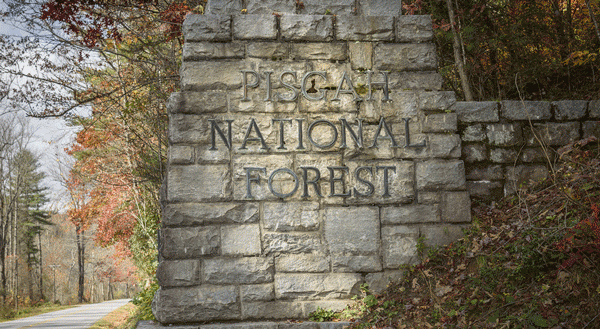 Take Action on the Forest Plan
Make your voice heard and stand up for Nantahala and Pisgah National Forests. This current comment period is our last meaningful chance to provide input on what happens in these public lands for the next 15-20 years.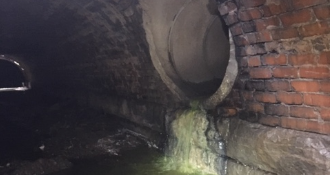 Update North Carolina's Spill Notification System
North Carolina residents have a right to know when pollution spills happen in our waterways. Call on the NC Department of Environmental Quality to update their system here.
Gardening
Planting a garden, whether for food or decoration, is a great way to be active outside without putting yourself and others at risk for catching COVID-19. We encourage gardeners and landscapers interested in planting ornamental plants to check out our Smart Plant Buyer Guide to avoid harmful non-native invasive plants and find native alternatives.
Scavenger Hunt
The next time you're out for a stroll, we'd like to challenge you to keep an eye out for something that doesn't belong- non-native invasive plants. Download the Scavenger Hunt here.
Hike With Us – Virtually
See how far your neighborhood walks would get you on the AT through a free app called Walk the Distance! Learn more here.
Smart Plant Buyer Guide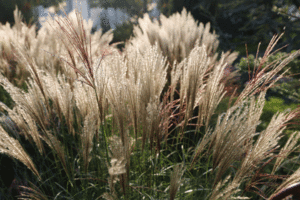 Avoid plants like Chinese Silvergrass and opt for native alternatives like Big Bluestern, Switch Grass or Indian Grass instead.
Hike With Us
Download guides to some of our favorite hikes since we can't do them with you.
Get Out Onto The River
Our Riverkeepers and water teams are keeping up with river access points during the COVID-19 Pandemic.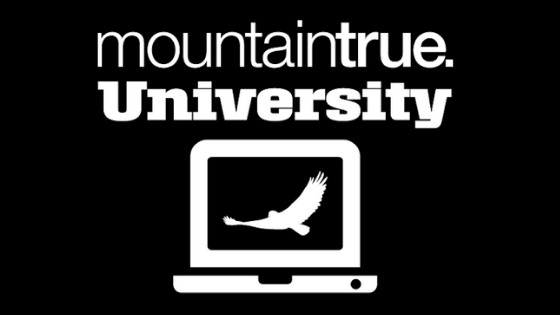 MountainTrue University
Every Wednesday we're offering a webinar lead by one of our staff where they share their knowledge on a variety of environmental topics. Register for the upcoming webinar below and watch past recordings on our Facebook page.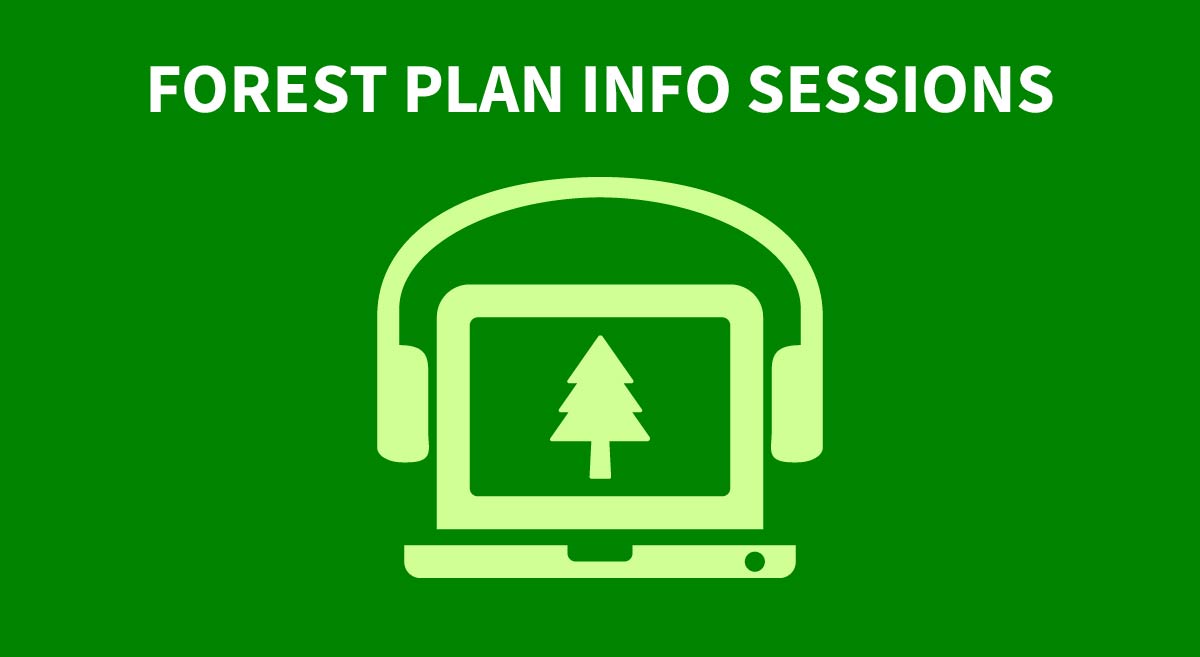 The Forest Plan
Over the next few months, we'll be hosting a webinar series that focuses on the proposed Pisgah and Nantahala National Forest Plan. Register for upcoming webinars below and find past webinars on our Facebook page.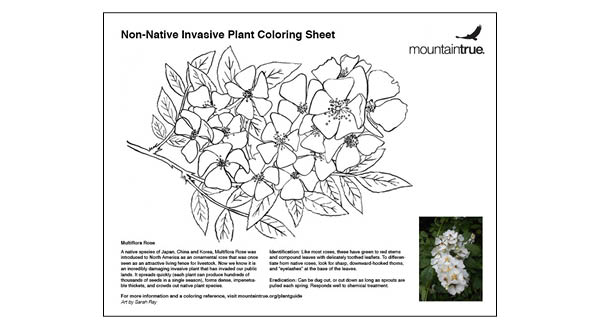 Invasive Plant Coloring Sheets
Learn your invasive plants through the relaxing practice of coloring. We've released our first two coloring pages for Oriental Bittersweet and Multiflora Rose. We'll have more soon. Download and color. Then post to Instagram and tag @mtntrue.
Take Our Forest Quiz
Flex your head and test your forest knowledge. Read more.
Get to Know Your (Other) Neighbors with the Asheville Tree Map
The Asheville Tree Map is an app that allows folks to map the trees in their neighborhood and city, and monitor changes in urban tree density. Read more.
WNC is mobilizing to support those in need in this crisis. These organizations are providing direct relief, and some of them are also seeking supplies and/or volunteers.
ABIPA is a Buncombe County based organization that works to promote health equity for people of color in the county. They are currently delivering Sanitation Care Bags and masks in historically African-American neighborhoods.
Beloved Asheville is a grassroots organization in Asheville that has created street pantries with free lifesaving supplies like hand sanitizer, soap and food. Beloved is also delivering masks sewn by volunteers to those in need as part of their #MasksForThePeople campaign. If you'd like to sew masks for Beloved, they should ideally be double-layered or have a filter pocket, or come to a point over the nose. Learn more. 
Bounty & Soul is a community-based non-profit providing access to fresh produce and wellness education. They are giving out bags of fresh food every week. Learn more.
Clay County Food Pantry provides food weekly to those in need in Clay County. Learn more.
Helpmate provides a crisis hotline, free emergency shelter, and counseling for women and children experiencing domestic violence. Learn more.
Manna Food Bank is distributing food to those in need and coordinating volunteers. In particular Manna is in need of more young volunteers, as many of its older volunteers are not currently volunteering due to greater risk of contracting COVID-19. Learn more. 
One Buncombe is accepting applications for individuals who have lost employment, and small businesses who need bridge funds during this crisis. Learn more.
Pisgah Legal Services provides legal services to help low-income people in WNC meet their basic needs and improve their lives. Learn more.
MountainTrue and all our Riverkeepers are on Facebook and Instagram. Follow us and let us know how you're holding up.
Find Information You Can Trust!
Make sure you're getting reliable information about COVID-19. Use trusted sources and news sites and always fact check what you see on social media.
Support the Businesses that Support Our Environment & Communities
We've been fortunate to have many incredible businesses and organizations support our work over the years. Many of these businesses are struggling as a result of COVID-19. If you're able, please consider supporting the businesses that support our environment. We're all in this together.