Get to Know Your (Other) Neighbors with the Asheville Tree Map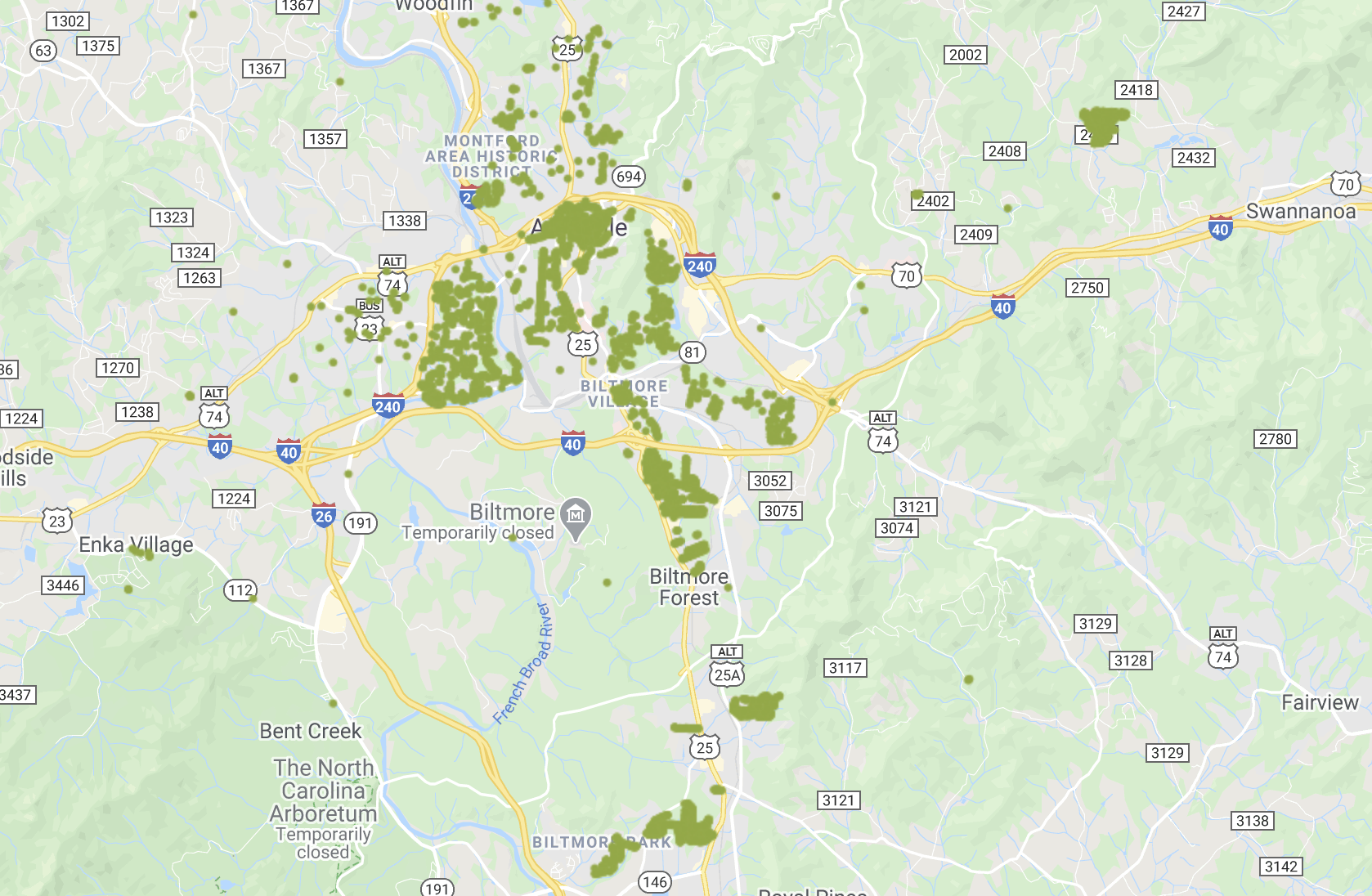 by Rhys Burns, AmeriCorps Forest Keeper Coordinator
Western North Carolina is well known for our beautiful forests, but the city of Asheville has slowly been losing tree cover over the years. Thankfully, there are lots of projects underway to try to protect our precious urban trees! One such endeavor is the Asheville Tree Map, an app that allows folks to map the trees in their neighborhood and city, and monitor changes in urban tree density.
So far the app has hundreds if not thousands of trees mapped, and provided hundreds of Ashevillians with a chance to get to know a different kind of neighbor. The app also helps convey the value of our urban forest by estimating ecosystem benefits provided by each tree, such as gallons of stormwater filtered each year. The Asheville Tree Map is an initiative of the City's Tree Commission. Bob Gale, MountainTrue's Public Lands Ecologist, served on the Asheville Tree Commission for nine years.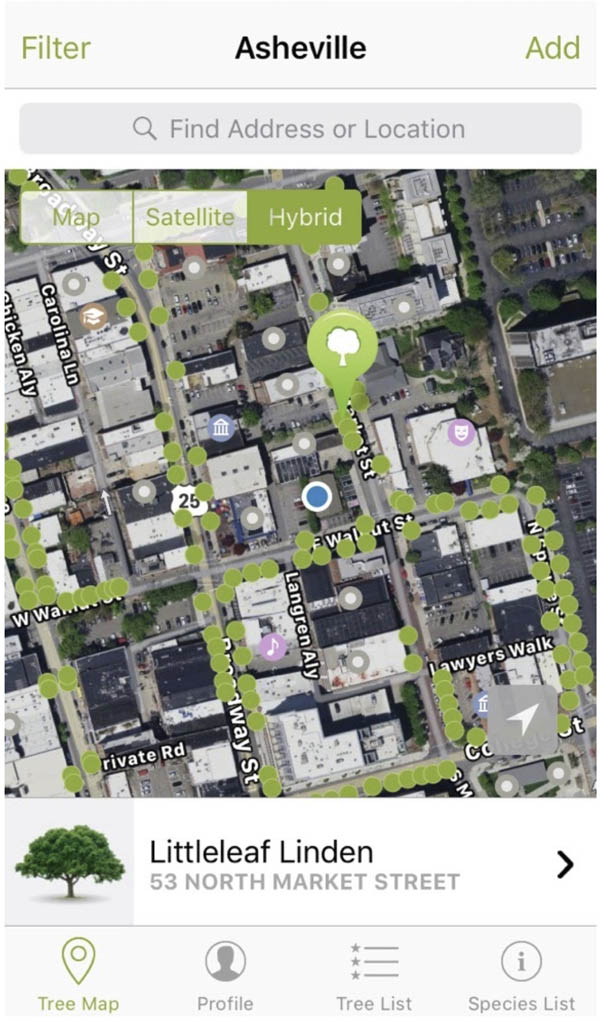 A screen shot from the app shows the ability to select a tree (the little green dots) and easily view its species. Clicking on the banner at the bottom will then show any further recorded information, such as size or date planted.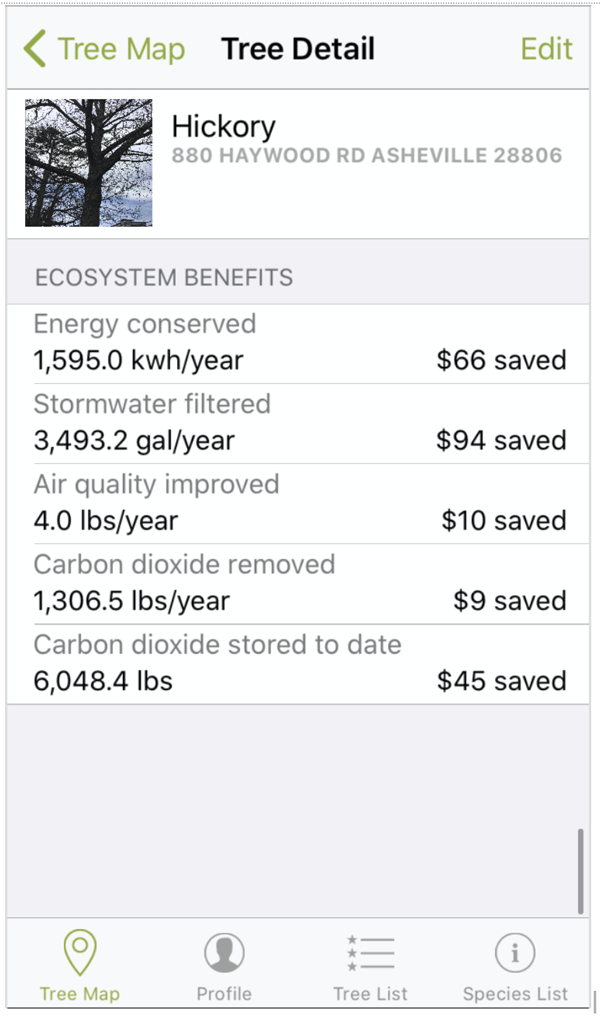 This large hickory is estimated to save $224 per year- now think about all the trees in town!
 He was part of the push for the app, and remembers, "Asheville's Arborist, Mark Foster, asked our Commission if there was a way we could start inspecting and inventorying the city trees. He had neither the capacity nor budget to go beyond simply maintaining, pruning and replacing street trees. Serendipitously, we learned of this tree app that Philadelphia was using and after some researching and tweaking we made it happen in Asheville. Getting the public engaged through the app makes the task seem less overwhelming and also empowers residents to help protect our urban forest."
While the app has some really cool functionality, it only works if people contribute information. There are many thousands of trees in Asheville that aren't yet mapped- meaning they can't be monitored for changes in our overall canopy. You can help this effort by marking the trees around you, and it's a great chance to get to know your botanical neighbors during this time of social distancing. On your next neighborhood stroll, give it a shot!
Find the app on Google Play or the Apple App Store. Registration in the app requires an email address.