Take a Virtual Hike on the AT with Us
While AT hikers have been asked to leave the trail due to social distancing concerns, there is another (virtual) way to explore that iconic trail.  Enter, Walk the Distance.  Walk the Distance is a free app that uses the pedometer built into most phones to help you turn your neighborhood strolls into a backpacking adventure.  It takes your steps and translates them into distance hiked along the AT, tracking your progress for each little lunchtime walk.  When you reach a shelter, overlook, or other checkpoint, you'll get a congratulatory notification.
This app is quite simple to set up, user-friendly, and without many extraneous features.  Simply pick which walk you'd like to do, and get walking!  One fun perk is that you can add friends, and see one another's progress along the trail.  If desired, you can get notified anytime a friend passes you, perhaps encouraging you to make time for a longer walk!  (You can alter what notifications you receive under settings).  We will be renewing our walking habit by launching an account that you can friend and follow- just search for MT Forest Keeper on the Friends tab- and let's walk together.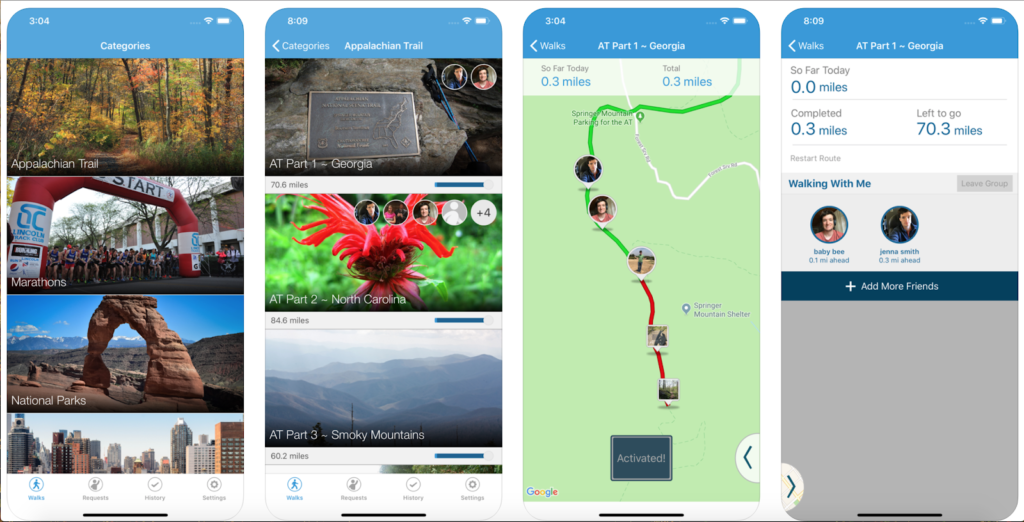 Find the app on Google Play or the iTunes App Store.  Registration in the app requires an email address.