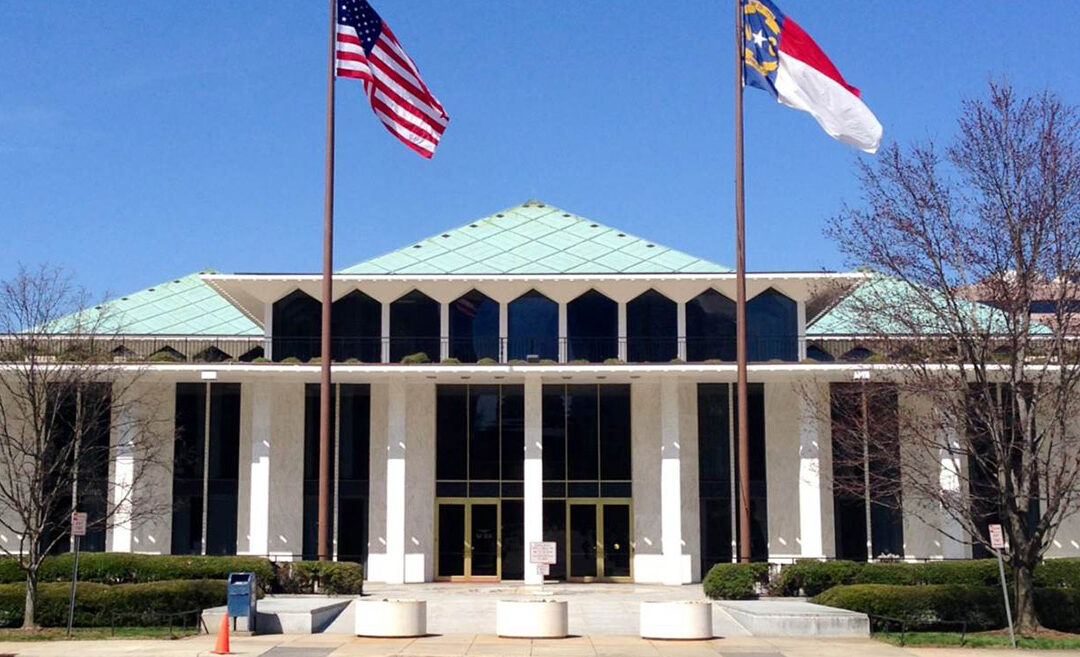 MT Raleigh Report — A State Budget. Finally.
After weeks away from Raleigh and countless promises about when a new state budget will be approved, lawmakers finally passed a new two-year budget last week.
Here's our take on good and bad in the spending plan that has taken the legislature all summer and then some to send to Governor Cooper. For his part, the Governor opposed the budget but allowed it to become law without his signature in order to move forward on Medicaid expansion.
The Good.
The final budget includes new investments in state parks, farmland preservation, and land and water protection supported by the state's land trusts and other conservation groups. Recurring funding for state trust funds for land and water conservation, as well as state parks, is now budgeted at a generous $28 million for each fund annually. Funding for farm preservation and trails also received substantial increases. The budget also provides $12 million over the next two years for the Saluda Grade Trail, a rails-to-trails project that includes 16 miles in WNC.
In especially good news for WNC water quality, the budget includes $2 million in funding to help farmers in the French Broad Watershed with fencing and other measures to keep livestock and their waste out of streams to reduce bacteria pollution across the watershed. This funding is a victory for MountainTrue, which has advocated for additional funding to reduce agricultural waste runoff in the French Broad for several years.

MountainTrue will also be the steward of another round of funding to develop and improve the French Broad River Paddle Trail thanks to renewed investments in the NC Trails Program, a unit of the NC State Parks system that designates and supports State Trails. 
The Bad.
Tucked away in the final budget is policy language that essentially strips local governments of any authority to reduce or control food packaging waste – including plastic bags – at the local level. This end-run on local authority comes at a time when an increasing number of local governments in North Carolina – including Buncombe County – are considering ways to reduce single-use plastic and styrofoam from entering the waste stream. We can all thank (or blame) the well-funded NC Retail Merchants Association for this outdated approach to plastics reduction at a time when the public and many retailers are looking for more ways to cut down on plastic waste.
The environment is best protected when government and politicians are subject to robust public scrutiny, so we are also concerned with new rules in the budget that shield lawmakers from public records requests. But while shielding lawmakers from scrutiny, another concerning provision in the budget gives a General Assembly oversight committee new powers to investigate state and local governments, private companies, and charities, including the power to charge people who the committee feels aren't cooperative with a crime. One of lawmakers' key roles is to hold government agencies accountable, but we worry that these news powers may be used to intimidate individuals and agencies, not to improve their performance. 
Less critical but also disappointing was the lack of funding for a variety of small but important conservation projects MountainTrue has supported along with local partners. These projects include funding to expand the new WNC Snorkel Trail to all WNC counties; complete the River Walk in Murphy; improve public access to the Watauga River Paddle Trail; develop a new public access point and riverwalk in Polk County; and improve Canton's Chestnut Mountain Nature Park by expanding trails and improving a playground. We're disappointed that these went unfunded, but we will be back in Raleigh next year to support them.
Your support of MountainTrue makes our advocacy in Raleigh possible. Thank you, and look for more information about the final days of the 2023 General Assembly in future updates.