Senate Budget Includes Enviro Investments. Will the House Follow?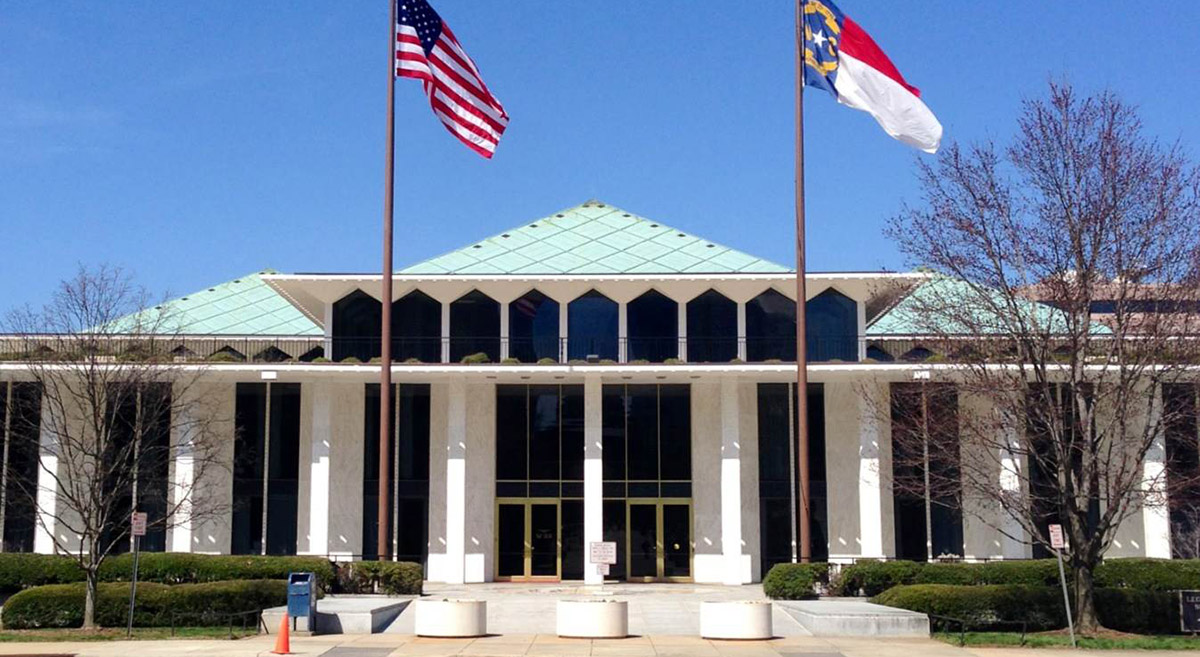 Approval of a new state budget is near the top of the North Carolina General Assembly's To-Do list every year.
And ensuring that the budget includes investments for Western North Carolina's natural resources is a big part of MountainTrue's legislative agenda.
We got an early read on how our budget priorities may fare this year recently when the North Carolina Senate approved its version of the state's new spending plan a few weeks ago. The news – so far anyway – is pretty good.
The Senate budget includes some of our top priorities, including recurring funding to maintain the state's landslide hazard mapping efforts in our region; funding to identify and address failing septic systems that are polluting rivers and streams; and a constellation of conservation investments to restore regional waters and make them more accessible to the public.
Take Action for the Environment
We need your help to win support for much-needed funding to clean up WNC rivers and protect our environment.
Some of the more recognizable investments include $12 million for the new Pisgah View State Park in Buncombe County and $7.5 million for removal of the Big Hungry Dam on the Green River in Henderson County — one of the most expensive and long-sought dam removal projects in the state.
Our team began meeting with legislators about our budget priorities months ago, so it's great to see some of that work pay off with funding for a number of those projects included. But we would be remiss if we did not thank the legislators who helped with this success — particularly Sen. Chuck Edwards of Henderson County.
Edwards is one of the chairs of a key Senate appropriations committee with responsibility for natural resources investments. He's been a strong ally of MountainTrue's efforts to address water quality problems — including E. Coli — in our region and to find the funding for a variety of other investments.
More good news: an important open space conservation fund also gets a big boost under the Senate budget. Last year the state's Land and Water Conservation Fund provided $21 million in grants. Under the Senate plan, the Fund would receive $73.2 million in this fiscal year and $53.2 million next year. Trust funds for farmland preservation and our state parks system also got big boosts.
While the Senate budget is a good first step, we hope that House budget writers will build on this success and fund two big-ticket items that the Senate did not. WNC urgently needs funding to help farmers pay for fencing and other "best management practices" that will keep cows and stormwater runoff out of rivers and our waters free of E. Coli. Statewide demand for these programs far outstrips the availability of these funds. Likewise, funding to help property owners and local governments upgrade septic and wastewater systems to reduce water pollution in our region are also in great demand.
These two programs need millions of dollars of new investment.
For more information about MountainTrue's budget priorities, give this document a look (pdf).
With the budget process in Raleigh in full swing, you can help us advocate for these investments. Use the form below to thank Sen. Edwards for his help and encourage House members to build on the Senate's investments.
Finally — on a different note — many of you have likely heard about the big energy bill now moving at the legislature. At MountainTrue, we have serious concerns about the bill in its current form and are working with many other groups to fashion a much better solution. Look for updates about this issue in an upcoming newsletter.
Thanks for being part of MountainTrue's advocacy efforts – together, we are helping bring millions of dollars to WNC to improve water quality and expand public access to our rivers and streams.