Stop The Bluffs At River Bend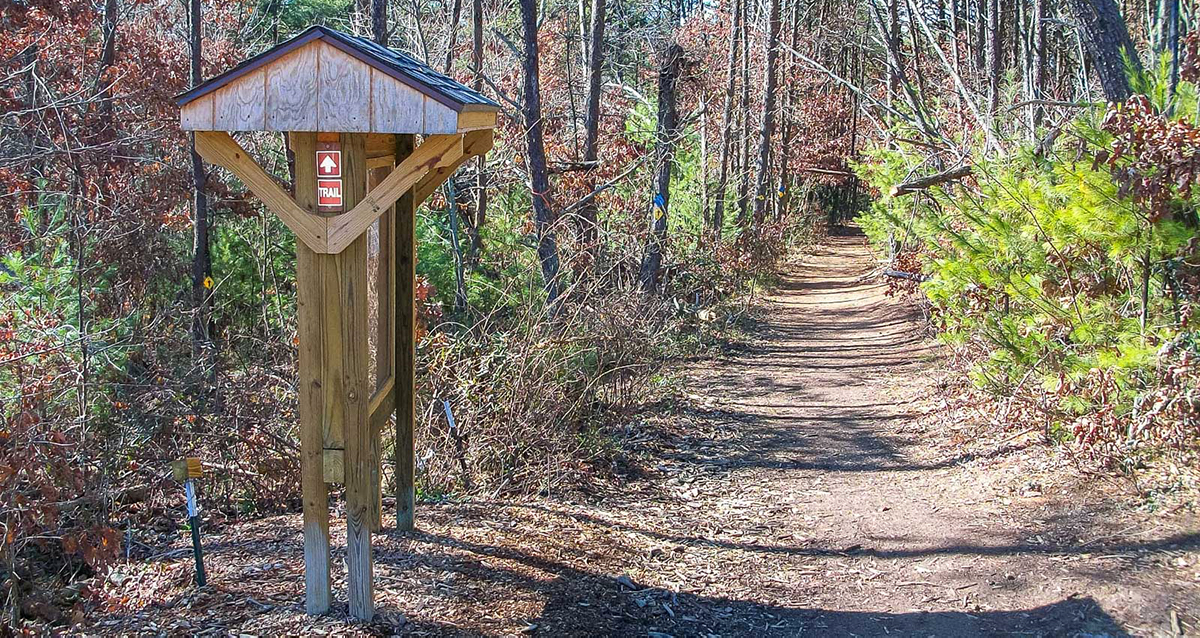 Volunteers have worked hard for six months to hold off The Bluffs. Now we need your help!
Help fight a planned mega-development that would be built on 80 acres of intact forest directly next to Richmond Hill Park, increase traffic, and pollute the French Broad River.
Here's How You Can Take Action:
UPDATE: The Woodfin Town Board of Adjustments hearing of the Bluffs Issue that was scheduled for Thursday, June 24 meeting has been POSTPONED for 60 days. Once a new hearing is scheduled, we will send an email to let you know. 
1. Attend the Woodfin Town Board of Adjustments meeting on Thursday, June 24 and wear green! It's important that we have a large turnout of people that oppose the Bluffs at this meeting.
What: Woodfin Town Board of Adjustments In-Person Meeting
When: Thursday, June 24 at 6:30 pm
Where: Woodfin Community Center
20 Community Center
Woodfin, NC 28804
2. Donate to the Richmond Hill & River Rescue GoFundMe page. All financial contributions will help with the costs of hiring a stormwater engineer to analyze the full extent of the development's potential impact to the French Broad River. To donate directly through MountainTrue, list your donation as restricted for Richmond Hill & River Rescue.
What else should you know?
The proposal: Strategic Real Investment Partners LLC, a Tampa, Florida-based developer has submitted plans to construct 1,545 luxury residential condo units in Woodfin adjacent to Richmond Hill Park and on the banks of the French Broad River.
The proposed development would be built on extremely steep slopes, and the developer has not agreed to the higher level of stormwater management at this site that we know is necessary to protect the health of the river.
MountainTrue opposes this project in its current form because of the potential impacts to places we all share like the French Broad River, Richmond Hill Park and roads unsuited for the additional increased traffic.
A massive luxury housing project like this will only make our region even less affordable.

Studies show that building new luxury housing

pushes up rents in surrounding neighborhoods

and increases burdens on lower-income households.

Traffic will increase dramatically, affecting safety and planned multimodal improvements.

The developer's own traffic engineers estimate this development will generate well over 10,000 trips a day. These cars would use narrow, winding residential streets and Riverside Drive unless a proposed new bridge over the French Broad River is built.

The project could endanger rare salamander species.

Neighboring Richmond Hill Park is home to two species designated by North Carolina as of "Special Concern" — the Mole Salamander and the Southern Zigzag Salamander. This property contains similar habitat so these salamanders could be present there as well.  We are unaware of any studies or wildlife inventories done in the project area.

The development will pollute the French Broad River.

Removing trees and ground cover, grading steep slopes, and paving roads and parking lots will lead to polluted stormwater runoff into the French Broad River.  

Increased storm water runoff would endanger river recreation and public health.

The project would be just upstream from

a proposed $18 million whitewater wave and recreation park — a significant public investment.
Send in your comments to ask the Woodfin Town Commission to ensure the following:
For this project to move forward in a responsible manner, approval and permits for the construction of a new bridge over the French Broad River must be in hand before the developer breaks ground to reduce neighborhood traffic safety concerns and potential environmental impacts.

The Developer agrees to additional stormwater measures that will protect water quality in the French Broad River.

The Developer agrees to a forested buffer between the new development and the Richmond Hill Neighborhood.

Woodfin's development ordinances should be updated to ensure that future projects reflect the type of growth that residents want, not just what is easiest and most profitable for developers.
Commission members are: Adrienne Isenhower, planning director; Michael Saunders, planning staff; Mayor Jerry Vehaun; Woodfin Commissioners Debbie Glazentanner, Jackie J. Bryson, Donald Honeycutt, Donald Hensley, Ronnie Lunsford, and Jim Angel. Letters for public comment should be sent to clerk@woodfin-nc.gov. Public comment can also be made by calling 828-253-4887.