ABOUT History & Impact Board of Directors Staff Regional Offices Annual Reports Internships & Jobs PROGRAMS Healthy Communities Smart Growth Coalition Team Terra Resilient Forests Invasive Species Forest Task Force Clean Waters French Broad Riverkeeper Muddy Water Watch Bacteria Monitoring Point Source Monitoring Pharmaceutical Waste Hazardous Waste Coal Ash French Broad River Paddle Trail℠ French Broad River Paddle Trail℠ Campsites French Broad River Paddle Trail℠ Reservations Trip Suggestions FAQ Links Rules Clean Water Team Green Energy Asheville Beyond Coal Recycling & Solid Waste Team WNC Climate Listening Project Creation Care Alliance of WNC NEWS MountainTrue Raleigh Report Sign Up for MountainTrue Newsletter TAKE ACTION Become a Member Donate Corporate Sponsorships Volunteer Events French Broad Float Asheville Green Drinks Join Our Friends Transition Asheville Asheville on Bikes Shop DONATE Giving Options Corporate Sponsorships Court Rejects North Carolina's Attempt to Weaken Air Pollution Protections On Wednesday, the Southern Environmental Law Center, who represented Clean Air Carolina, North Carolina Coastal Federation, and Mountain True in the case, and Earthjustice, who represented the Sierra Club, issued the following: CHAPEL HILL, NC— In a win yesterday for the people of North Carolina and everyone across the country who suffers health problems from breathing soot, the U.S. Court of Appeals for the D.C. Circuit rejected North Carolina's challenge to federal standards that protect people from increases in dangerous fine particle pollution. North Carolina waited over three years to seek to weaken the fine particle standards—long after the statutory deadline of 60 days. No other state joined North Carolina in its challenge. "We applaud the court's rejection of North Carolina's baseless lawsuit," said Myra Blake, attorney at...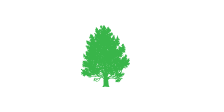 Western North Carolina is blessed with more than 1.5 million acres of public land, including Nantahala-Pisgah National Forest, Great Smoky Mountains National Park, the Blue Ridge Parkway and several state-owned parks, forests and natural areas. These public lands support the headwaters of our rivers, beautiful mountain vistas, one of the most diverse temperate forests on the planet, and a thriving economy in tourism, crafts and recreation.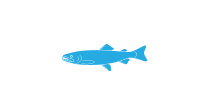 During its 30-year history, WNCA (now MountainTrue) has twice prevented logging in the Asheville Watershed, first in 1990 and again in 2004. Eventually the City of Asheville placed a conservation easement over 17,356 acres of the watershed.