Clean Waters.
Restoring and protecting our water quality for healthy ecosystems and recreational resources
Healthy communities.
Helping 23 counties improve the quality of development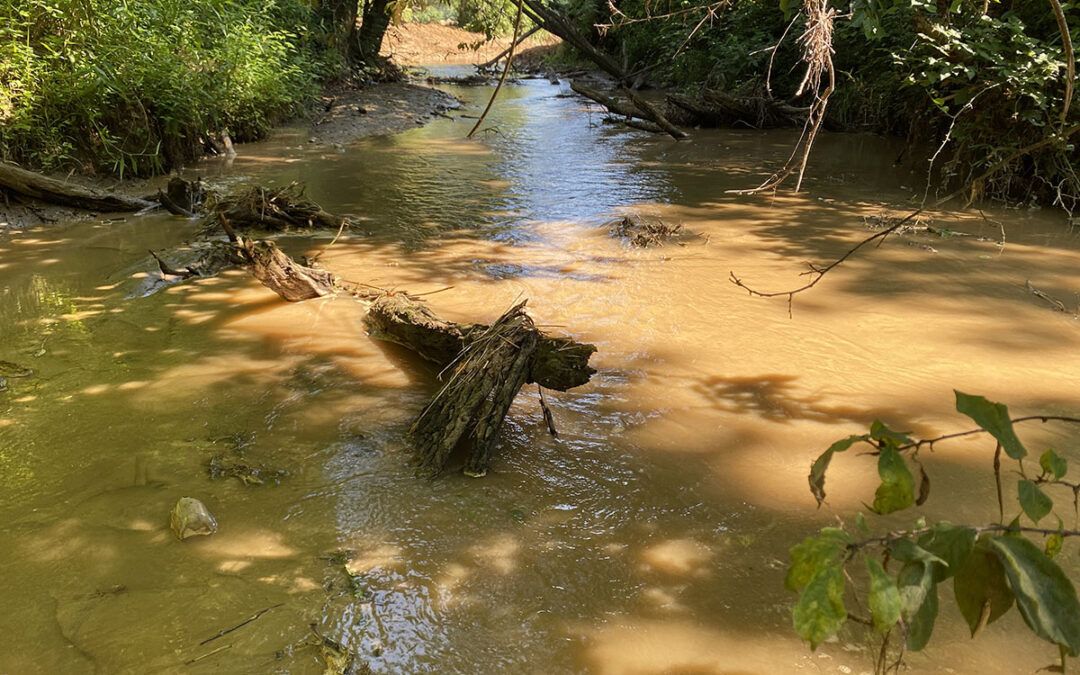 Call on Asheville City Council to do its part to clean up the French Broad River, starting with the establishment of a Stormwater Task Force to address the City's water pollution problems. Not only does the City have a legal obligation to protect water quality, Council's commitment to racial equity demands action to protect residents of the Southside neighborhood from the highest pollution levels in the city.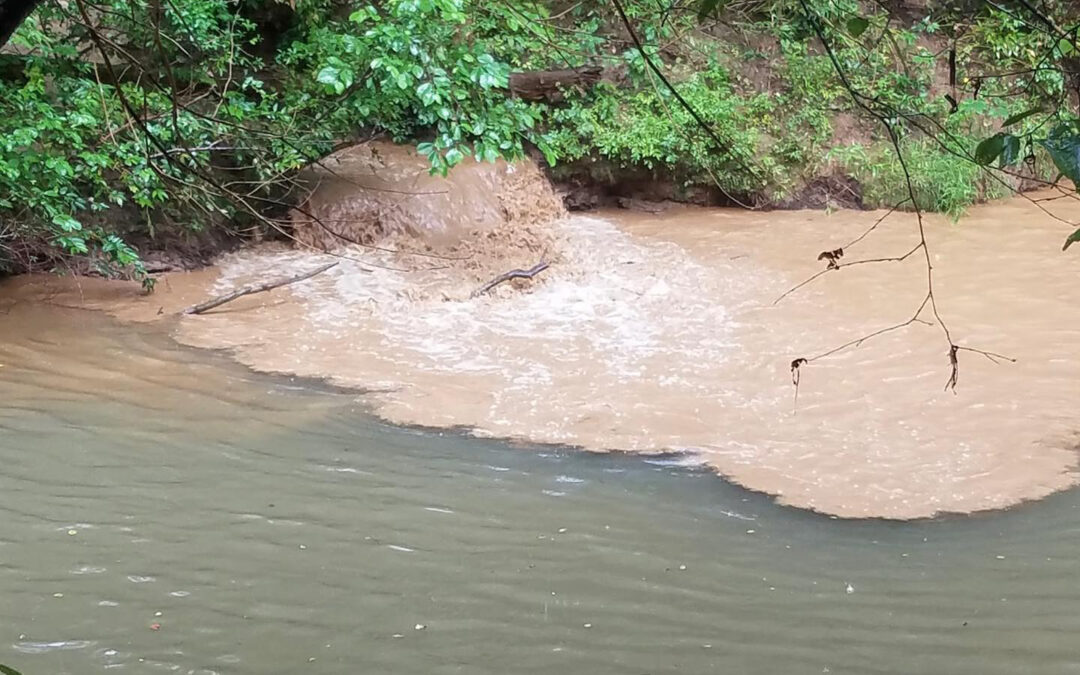 On July 27, MountainTrue followed up on a public complaint of sediment flowing into White Oak Creek from the Tryon International Equestrian Center (TEIC). Video showed a significant discharge of muddy water flowing off the site into the creek. MountainTrue's Green Riverkeeper reported the issue to the NC Department of Environmental Quality's Division of Water Resources (DWR) and DWR sent an inspector to the equestrian center where they witnessed site contractors flushing sediment into the center's stormwater drainage system, and failures in their stormwater management system.
At their July 21 meeting, the Buncombe County Board of Commissioners voted unanimously to greenlight a proposal for 40 new solar panel installations at county-owned buildings, Asheville City and Buncombe County public schools and A-B Tech Community College. The company selected to install the solar panels is MB Haynes, an employee-owned company based in Asheville.
MANY THANKS TO OUR CORPORATE SPONSORS