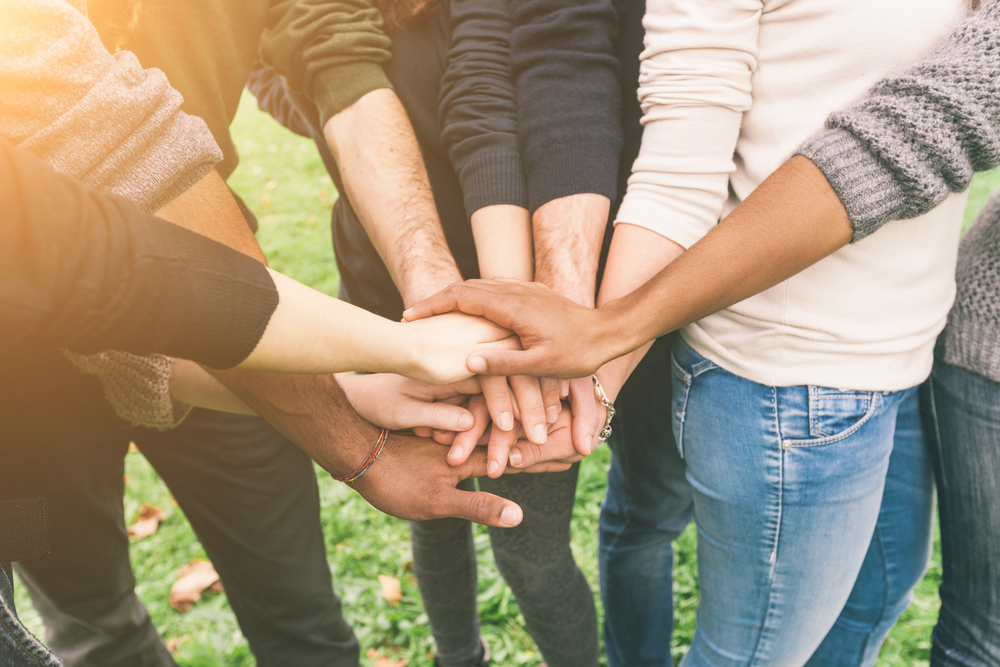 Striving for a More Diverse, Inclusive Western North Carolina
At MountainTrue we understand that Western North Carolina's diversity is just as important to our heritage as our mountains.
In fact, we recently adopted a set of principles of Equity, Inclusion, and Non-Discrimination that recognizes and honors diversity in our membership, volunteer base, staff and board. These principles establish that we will not discriminate against individuals, communities or organizations based on race, sex, age, religion, ethnicity, sexual orientation, gender identity or expression or physical/mental disability.
These principles go further and also commit us to a proactive and strategic approach to equity at an institutional and societal level. We continue our decades-long work to engage diverse voices in decision making at the local and state levels. We connect community voices with their lawmakers through direct communications, in-district and lobby day visits and by keeping the public informed about what's happening in the NC legislature pertaining to environmental issues via our MT Raleigh Report.
It's also important that new leaders step up to serve in local government and the general assembly. To that end, we are cultivating new leaders at the local level by encouraging and empowering them to serve on local government boards and commissions so they can effect positive change on the local level and possibly beyond one day.
It's amazing what you can get done on a non-expert citizen advisory board to make incremental steps in the right direction. For example, I serve on the Buncombe County Planning Board and we just sent to our County Commissioners sweeping changes in our zoning ordinance to improve affordable housing and environmental impacts of development. If you've never served on a local government board or commission you'd be surprised at how rewarding this work can be and how you will easily find the time to make your community a better place.
At MountainTrue, we are striving for a better, more equitable and inclusive future. It's very much a work in progress and will continue to be for the foreseeable future. We welcome your partnership and involvement in this work  if you have other ideas of how we can be doing a better job, we are listening.
Thank you,
Joan Walker, Campaign Director