Take Part in the Very First BioBlitz of the Nantahala Gorge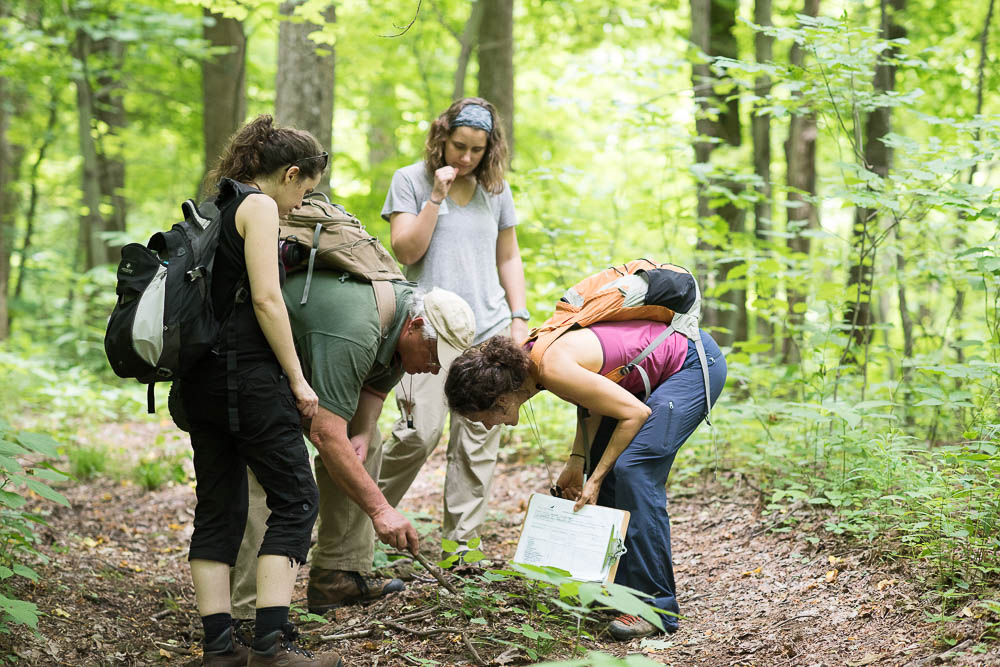 Join MountainTrue, Nantahala Outdoor Center and Nantahala River Lodge for the Nantahala Gorge BioBlitz – a citizen-science program that will pair residents with more than a dozen expert naturalists to document one of the exceptional natural areas of Nantahala National Forest.
What: Nantahala Gorge BioBlitz, presented by MountainTrue, Nantahala Outdoor Center and Nantahala River Lodge.
Where: Nantahala Outdoor Center, 13077 Highway 19 W, Bryson City, NC 28713
When: Meet up on Saturday, June 1 at 9 a.m. at the Big Wesser restaurant at the Nantahala Outdoor Center
The Nantahala Gorge BioBlitz is an opportunity for people who love the great outdoors and want to learn more about the plants and creatures who call Nantahala Gorge their home. Nantahala Gorge is characterized by the unique geology of the Murphy Marble Belt. This soft rack has been carved by the Nantahala River into a scenic gorge that is known to harbor many unique species reliant on calcium – a soil nutrient in short supply in the Blue Ridge. Despite its outstanding character, the Nantahala Gorge has never had a systematic biological inventory and the BioBlitz is likely to turn up new records for the area.
"BioBlitzes are a great opportunity for people connect with and learn about the natural world around them," explains MountainTrue Public Lands Biologist Josh Kelly. "We're going to be documenting a broad range of life at Nantahala Gorge, including butterflies, beetles, vascular plants, bryophytes, lichens, birds, mammals, mushrooms, and more."
Expert hike leaders will include faculty from UNC Asheville, Western Carolina University, Mars Hill University as well as naturalists from the U.S. Forest Service's Coweeta Hydrologic Laboratory,, Asheville Mushroom Club, Tangled Bank Conservation and MountainTrue.
We will lead groups for all fitness levels, from relaxed hikes to vigorous climbs up the side of the the gorge. Participants are encouraged to bring at least two quarts of water, rain gear, sturdy footwear and their own lunches.
This event is free and open to the public. Sign up below.