Urgent Action: Stop the NCGA from Stripping Local Governments of Authority to Fight Plastic Pollution
Plastic pollution is a threat to our environment and to the health of North Carolina residents. Email your legislators and let them know that our right to protect ourselves from dangerous pollutants is too important to be traded away to fossil fuel and retail industry lobbyists in backroom deals.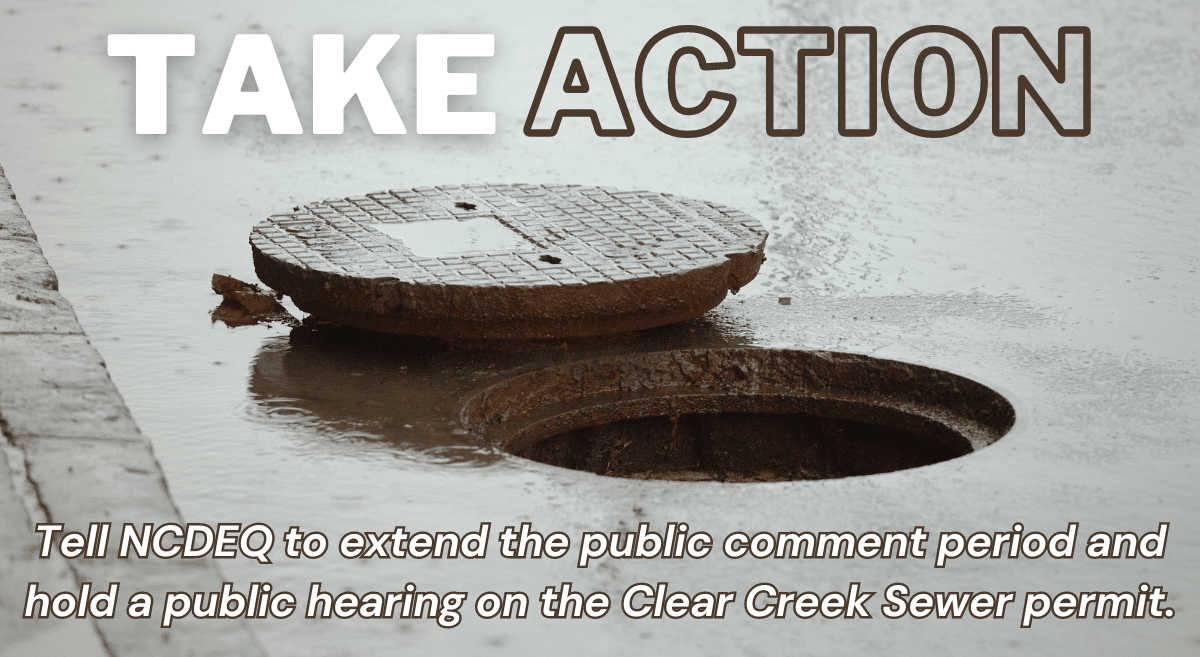 The numerous concerns regarding a new wastewater discharge system in one of Henderson County's most rural areas warrant a public hearing and extension of public comment period. We need you to tell NCDEQ to extend the public comment period and hold a public hearing on the draft Clear Creek Sewer permit. Take action here.
read more
MANY THANKS TO OUR CORPORATE SPONSORS