Adam Bowers, Development Director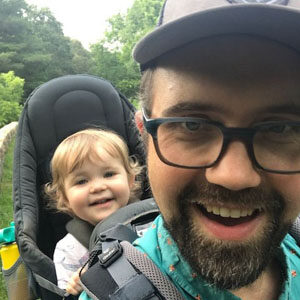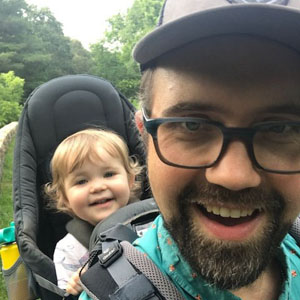 Adam is honored to bring his years of non-profit experience to MountainTrue. He was born and raised in Durham, NC where he spent untold days swimming, boating, and hiking along the Eno River. Although raised in the Piedmont, Western North Carolina has felt like Adam's true home since his youth.
Much like the river he grew up visiting, Adam's path to MountainTrue was long and winding. The first 33 years were primarily spent participating in and advocating for music and the arts. Holding a Bachelor's degree in Music Education from Appalachian State University, Adam briefly served as a high school choir teacher. He moved to Asheville in 2009 and began working with the Asheville Lyric Opera, serving in a variety of roles both on and off stage. In 2014, Adam accepted the position of Development Director with LEAF Community Arts. For 5 years, he honed his skills in fundraising there while guiding the organization through a $1 million endowment campaign, the creation of Asheville's premier public music and arts festivals, LEAF Downtown, and generating the funds needed to begin construction on a new LEAF Global Arts Center in downtown Asheville.
Throughout his work in music and the arts, Adam has maintained a connection to our common land. He currently serves on the French Broad Food Co-op board, where he advocates for healthy food and communities and a resilient local economy. A regular hiker, camper, and boater, Adam understands how important protecting our natural resources is to ensure the long-term health of Western North Carolina's communities.