Bob Wagner, Executive Director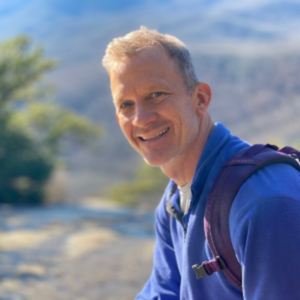 For most of his career, Bob has worked on social and environmental causes. He spent 12 years overseeing house-building programs in Africa with Habitat for Humanity and another nine years working for the Community Foundation of Western North Carolina to strengthen nonprofits in our region. At the Community Foundation, Bob spearheaded WNC's Mountain Landscapes Initiative, bringing land use planning and decision-making tools to government officials, developers, and private citizens. He also served on the board of the Asheville Design Center, and as chair of WNC Nonprofit Pathways.
He holds a business degree from Wake Forest University, is a graduate of Leadership Asheville, and attended the Center for Creative Leadership. Bob grew up in Maryland near the Chesapeake Bay, where he enjoyed fishing and crabbing and developed a deep appreciation for the environment. His interests include spending time with his wife (and two sons when they are in town), hiking in our beautiful mountains, spirituality, most sports, videography, and travel.