Tell the Buncombe County Commissioners: We need continued investments in solar energy!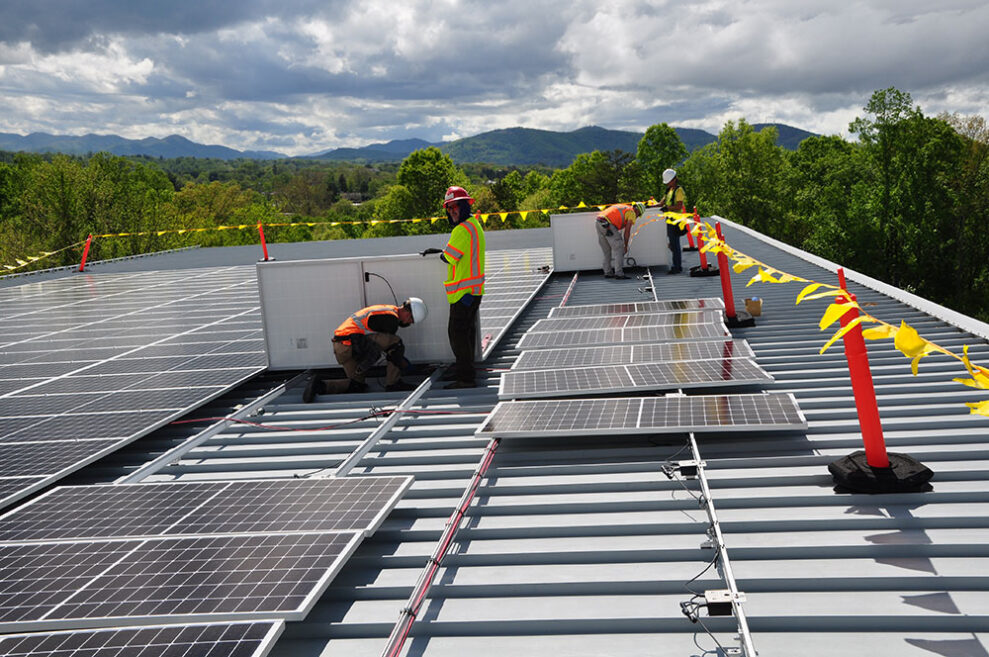 Last year, you supported the Buncombe County Commissioners in funding 40 solar projects on county and city buildings, making it the largest local government investment in solar in the state. Now, we need your help again in asking them to support a second round of solar investments, this time all dedicated to schools. Will you take action here to email the Commissioners to urge their support for this new investment?
The County's Energy and Environment subcommittee has recommended a feasibility analysis for solar on 100% of the facilities operated by the city schools, county schools and AB Tech and to implement on-site solar projects on every school where the analysis indicates a system would be viable. This work would be accomplished by the end of 2025 and could drive another $20+ million in local solar investment on an estimated 40 more public facilities. This will take the City and County a long way toward meeting their goals of 100% renewable energy by 2030.
Our community is already in front of most North Carolina cities in tackling climate change, and this second round of solar investments will set an example for others to follow. Please act today and ask for the Commissioners' support and thank you!