Callie Moore, Western Regional Director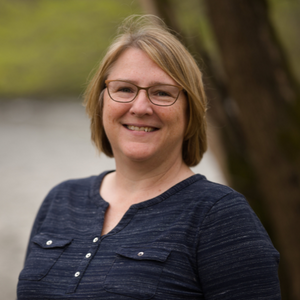 Callie served as Director of the Hiwassee River Watershed Coalition (HRWC) for 17 years until the organization merged with MountainTrue in 2019. She has a Master's Degree in Water Resources from Indiana University and is a graduate of Western Carolina University's (WCU) Environmental Health Program. Before HRWC, Callie worked with the North Carolina Department of Environment and Natural Resources as a river basin planner for the Division of Water Quality, during which time she worked extensively in several Western North Carolina river basins, including the Hiwassee, Little Tennessee, and Savannah. Other prior work experience includes water quality monitoring, sediment/erosion control compliance inspections, and environmental education for the Tennessee Department of Environment and Conservation and the Tennessee Valley Authority. Callie is a graduate of the Institute for Georgia Environmental Leadership, Leadership Chatuge, and she served on the Z. Smith Reynolds Foundation Community Leadership Council.
Although Callie grew up in middle Tennessee, her family vacationed at their home at Lake Junaluska throughout her life. It was then and while at WCU that she developed a rich knowledge and love of Western North Carolina and its rivers.
She and husband, Philip, currently live with cat, Tessa, in the Tusquitee Community of Clay County, NC. She enjoys a wide variety of outdoor recreation activities in her spare time, as well as making hand-stamped greeting cards and helping out around Moore Farm. In addition to being involved in the community through her church, Callie is a member of the Rotary Club of Clay County and serves on the board of the Unaka Chapter of Trout Unlimited.