Celebrate Earth Day All Month Long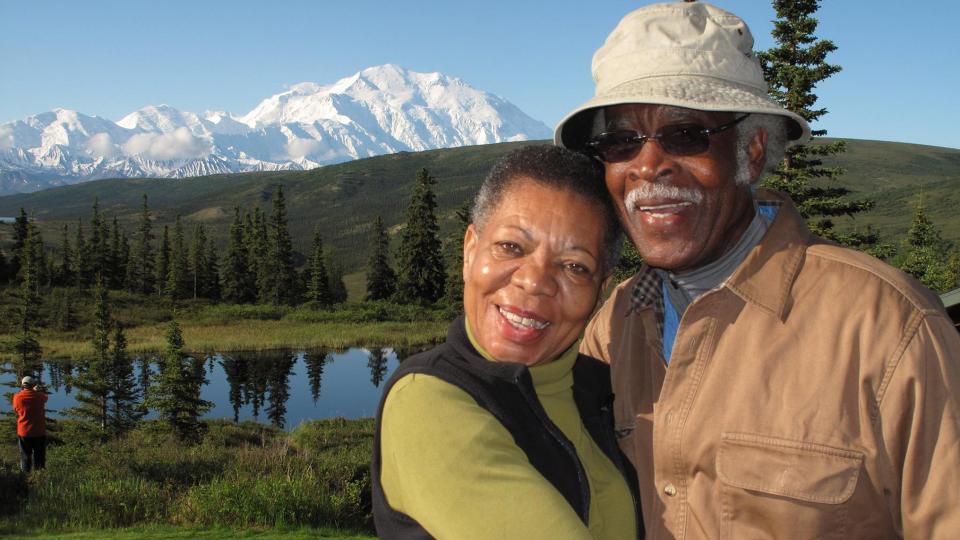 Audrey & Frank Peterman are tenacious advocates for breaking the color barrier and making America's natural treasures accessible to all Americans regardless of race. They will give the keynote address at UNCA's Spring Greenfest 2018 on March 26.
With great natural beauty come great advocates.
Many organizations have formed over the years to preserve Western North Carolina's natural places and unique character. That's why this year, MountainTrue and more than 20 area conservation and environmental organizations are combining forces to celebrate Earth Day throughout the entire month of April.
We're calling this collective effort WNC For The Planet, and we're teaming up with local businesses, universities, community groups and individuals like you for a month of environmental service, educational opportunities, and celebrations in Asheville and across Western North Carolina.
Susan Bean, Community Engagement Manager for MountainTrue, worked with an organizing committee that included leaders from RiverLink, Friends of the Smokies, Southern Appalachian Highlands Conservancy, Asheville Greenworks and New Belgium Brewing Company. "Once we had the broad strokes of an idea – that Earth Month is a great opportunity for all of us to come together and make the biggest impact possible – things really picked up steam. The enthusiasm from our partners and the wider community has been amazing."
As part of the effort, WNC for the Planet launched an online community calendar at wncfortheplanet.org with educational and service opportunities for people of all ages and from all walks of life. Come hear Audrey & Frank Peterman speak on March 26 at UNCA about their book, Legacy on the Land: A Black Couple Discovers Our National Inheritance and Tells Why Every American Should Care. Recycle items that might otherwise end up in the landfill at Asheville GreenWorks' Hard 2 Recycle event, and catch a screening of the documentary Look and See: A Portrait of Wendell Berry put on by the Organic Growers School. Or, learn how to build a bat box, restore native plant and animal habitats, and weatherize your home to fight climate change.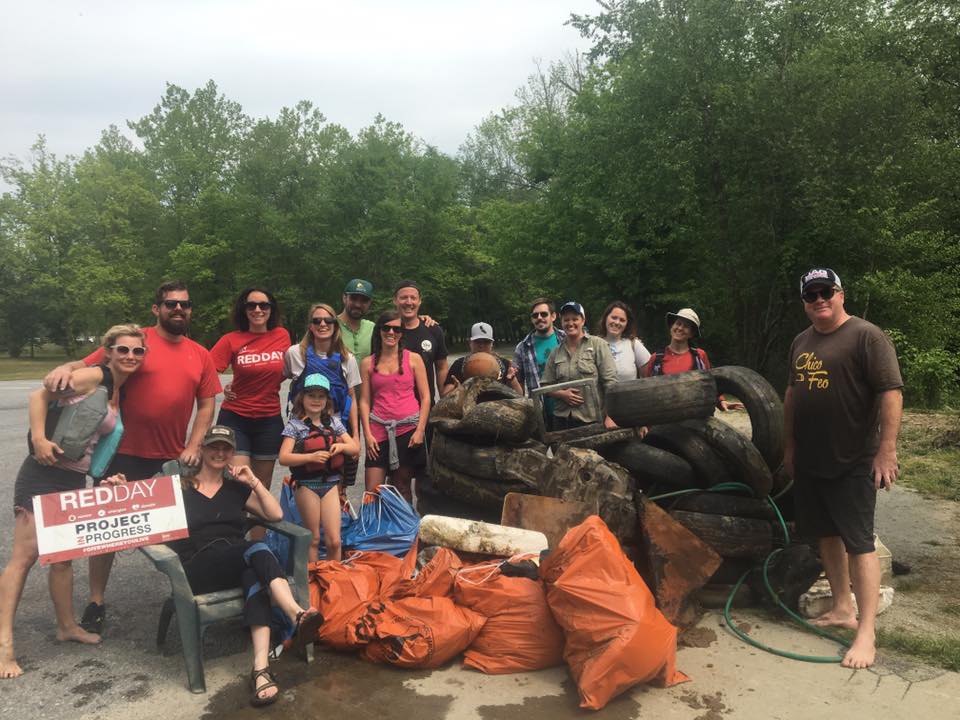 Keller Williams Realty and Movement Mortgage pitched in for a stream clean up last year.
WNC For The Planet also includes a Business & Community Challenge allowing area businesses, civic organizations and community groups to create teams and compete for prizes and bragging rights. Here's how it works: Each team earns Planet Points according to how much you accomplish at WNC For the Planet events – how much trash you collect, how many trees you plant, etc. – and at the end of the month we rank your team against other teams. The harder your team works, the more points you earn. The more points you earn, the more you've helped keep Western North Carolina beautiful.
WNC for the Planet's Earth Month culminates with a weekend of celebrations, including Earth Day Kids' Festival with RiverLink on Saturday, April 21st, and MountainTrue's annual Earth Day Vigil with faith groups on Sunday, April 22nd. Join us for a final Earth Day party to celebrate our hardworking volunteers and environmental advocates at New Belgium Brewing Company.
Want To See For Yourself?