Celebrate Juneteenth with Black Media and Stories About the Struggle for Freedom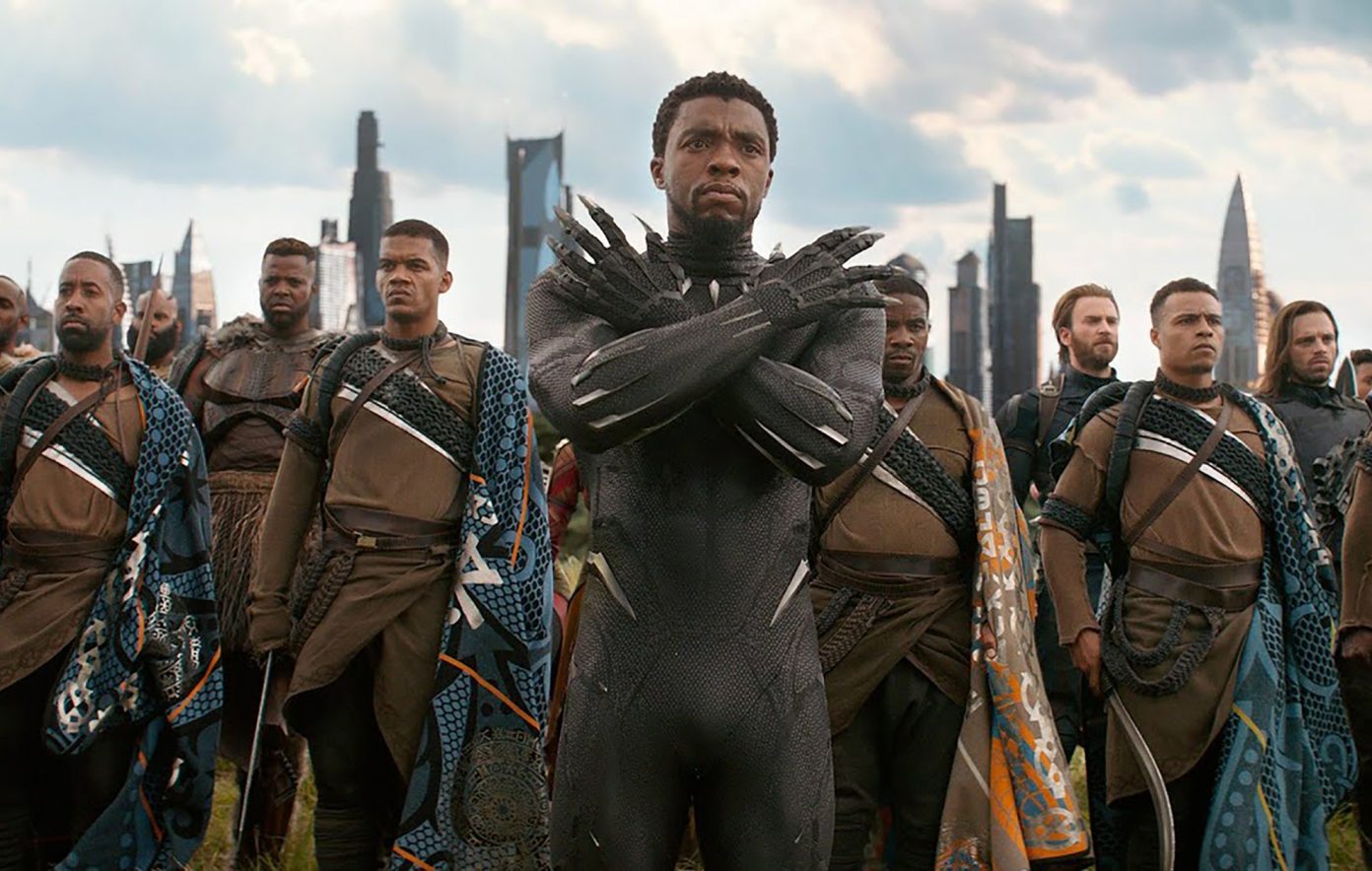 Image credit: The late Chadwick Boseman as Black Panther. Disney
This Saturday is Juneteenth, an annual holiday commemorating the end of slavery. The story of Juneteenth goes back to when Union General Gordon Granger arrived in Galveston, Texas to inform enslaved African-Americans of their freedom on June 19, 1895 — two months after Confederate General Robert E. Lee surrendered at Appomattox. Granger's announcement put into effect the Emancipation Proclamation, which had been issued two and a half years earlier by President Abraham Lincoln.
Since Juneteenth falls on a Saturday this year, MountainTrue will be observing the day on Friday, and our offices will be closed for a long weekend. To help celebrate the end of American slavery, MountainTrue staff offer up some of our favorite movies, books and podcasts that tackle the issues of race, empowerment and equity.
Susan Bean, our Director of Engagement, recommends the 2016 documentary film "I Am Not Your Negro" by Raoul Peck. The film is based on James Baldwin's unfinished manuscript Remember This House and explores the history of racism in the United States.
For a fist-pumping blockbuster that still offers a lot to think about, Susan also recommends "Black Panther." The Marvel superhero flick features an almost entirely Black cast, grapples with challenging issues facing people of African descent, both in America and in Africa, and is highly entertaining. Western Regional Director Callie Moore chimed into our email thread to second this recommendation.
Susan also suggests "The Case for Reparations" by Ta-Nehisi Coates, a 2014 article in The Atlantic magazine that lays out a thoughtful and compelling case for why America needs to reckon with the question of what we owe to the descendants of enslaved people in this country.
AmeriCorps Water Quality Administrator Grace Fuchs recommends the book Black Indians: A Hidden Heritage by William Loren Katz. This accessible nonfiction work dives into the often-overlooked history of mixed Blacks and Natives and brings to light the challenges of blood quantum laws, marriage laws and slavery. Parts of the book focus on South Eastern Tribes, so it's locally relevant too.
Forest Keeper Coordinator Tamia Dame recommends the Netflix film 13th, a thought-provoking documentary that analyzes the criminalization of African Americans and the U.S prison boom; Judas and the Black Messiah, the Oscar-winning biopic of Black Panther Fred Hampton; and the podcasts Code Switch and Louder Than A Riot on NPR and Resistance by Gimlet media. Tamia extolls, "The three podcasts are phenomenal, but Louder Than a Riot might be my favorite. For both Resistance and Louder, I'd recommend listening to them in their entireties."
Communications Director Karim Olaechea recommends the four-part HBO series "Exterminate All the Brutes," in which filmmaker and activist Raoul Peck mixes documentary, personal stories, and historical reenactment to tell the history of white supremacy, slavery, and colonialism. Karim also recommends "King In The Wilderness," a documentary by Peter W. Kunhardt that explores how Martin Luther King Jr. followed his heart and put his life on the line to expand the fight for civil rights into a Poor People's Campaign against racism, war, and poverty.
Finally, Healthy Communities Director Chris Joyell chimes in with a simple but very appropriate recommendation: "I realized that I have never read the actual text of the Emancipation Proclamation. I find it really interesting that Lincoln framed it as a wartime measure necessary to suppress the rebellion. I'm embarrassed to say that I thought the proclamation was the catalyst for the Civil War, and the attack on Ft. Sumter was a response to that proclamation. Instead, Lincoln delivers this almost two years into the war."
We hope this list offers plenty of inspiration for your Juneteenth weekend. Have yourself a happy Emancipation Day!