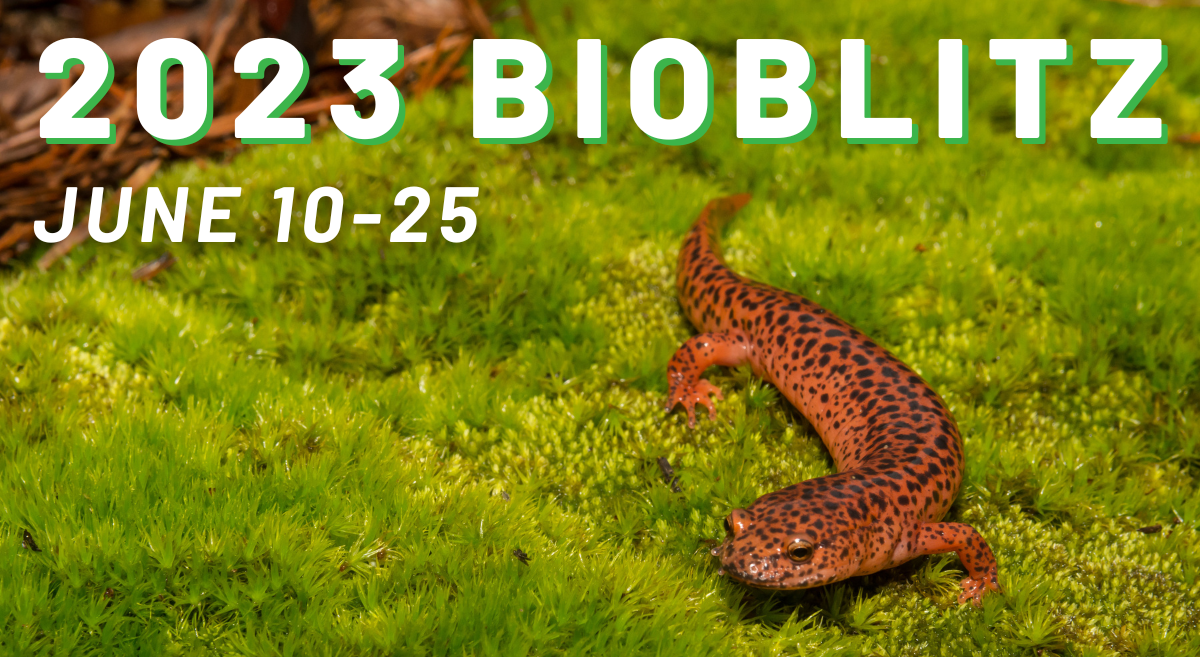 Each year, MountainTrue hosts a BioBlitz to record all the species we can find in a given area. We identify and catalog organisms in-person and virtually using the online app iNaturalist to make the event accessible to all.
Our 2023 Bioblitz will focus on the Craggy Mountains. This is an area of astounding diversity that the Forest Service has recognized as a Forest Scenic Area in the new Forest Plan for Pisgah National Forest.  MountainTrue and Friends of Big Ivy are partnering to hold an in-person bioblitz on June 10. We have recruited over 20 experts to lead you, your friends, and your family to discover and photograph the natural diversity of the Craggy Mountains. What's more, the information you collect will be crucial in documenting the special character of the area, helping the Forest Service to better protect it, and in demonstrating to Congress that it should be designated a permanently protected National Scenic Area. Need more information about iNaturalist? Visit our information page here: https://mountaintrue.org/bioblitz23/
Can't make it to our in-person event on June 10th? Don't fret! All you need is a smartphone with the iNaturalist app and to sign up for the 2023 MountainTrue Craggy Mountain Bioblitz. You don't even have to know the identity of the plants and animals you are photographing. Just take pictures of the unique features of each organism and upload those to iNaturalist and a worldwide network of experts will help identify your observations. The Bioblitz will include all federal land in the Craggy Mountains and will last two weeks, from June 10 – June 25, 2023. If you are interested in participating in the Bioblitz event virtually from June 11th to June 25th, please register using this link: https://mountaintrue.org/event/2023-virtual-bioblitz/.
If you are interested in attending our in-person event on June 10th, please register using the form BELOW. This will sign you up for email communications from our team about event updates and need to know information.