3rd Annual Sarah Sweep!
September 29, 2018 @ 10:00 am

-

10:00 pm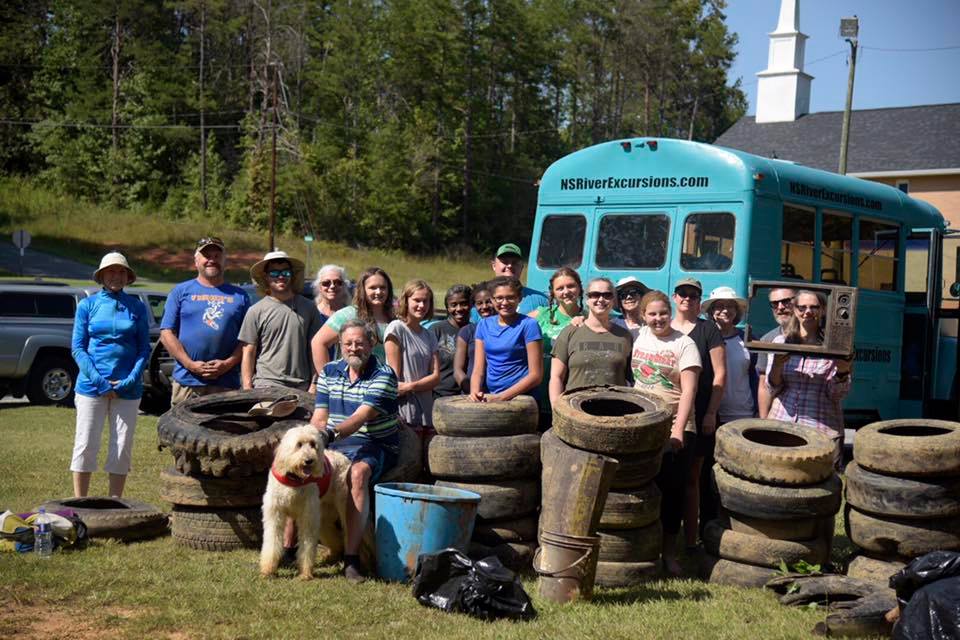 Join the Broad River Alliance on Sept. 29 for the third annual "Sarah Sweep," a day-long event to help clean up the Broad River! The event is held to honor the memory of Sarah Spencer, a former river enthusiast and volunteer. Participants in the river cleanup will meet at the Double Shoals Mill at 199 Old Mill Road in Shelby, NC at 10 A.M., and the cleanup will last until 3 or 4.
Sarah Spencer was 26-years-old when she died in a car crash on June 12, 2016. Her friends decided to honor her memory by starting the Sarah Sweep. "Sarah participated in her last official cleanup on my birthday as her gift to me," Sarah's mother, Judy Spencer, remembers. "I was told that she did a cleanup every time she was on the river. She always wanted to pick up just one item of trash until there was absolutely no more room in the kayak or canoe."
After the cleanup, all are welcome to join the afterparty at the Double Shoals Mill for brats (both carnivore and vegetarian options) and vegetables hot off the grill. Food will be served starting at 5 P.M., and live music will begin at 5:30. The lineup is as follows:

Dale Brittain – 5:30 P.M. – 7 P.M.
Roadside Alice – 7 P.M. – 8:30 P.M.
Red Crayon 8:30 P.M. – 10 P.M.

For the cleanup, participants should bring a boat, water, lunch, sunscreen and gloves. There is a suggested $10 donation for the afterparty to help pay for food and expenses. All profits will be split between Double Shoals Cotton Mill and the Broad River Alliance.
The following volunteers are needed:
River clean up: 20-30
Cooking/prep for the afterparty: 4
Door/gate: 6 (three shifts: 
2-5:00
, 
5-8:00, and 
8-10:00
, with two people on each shift)