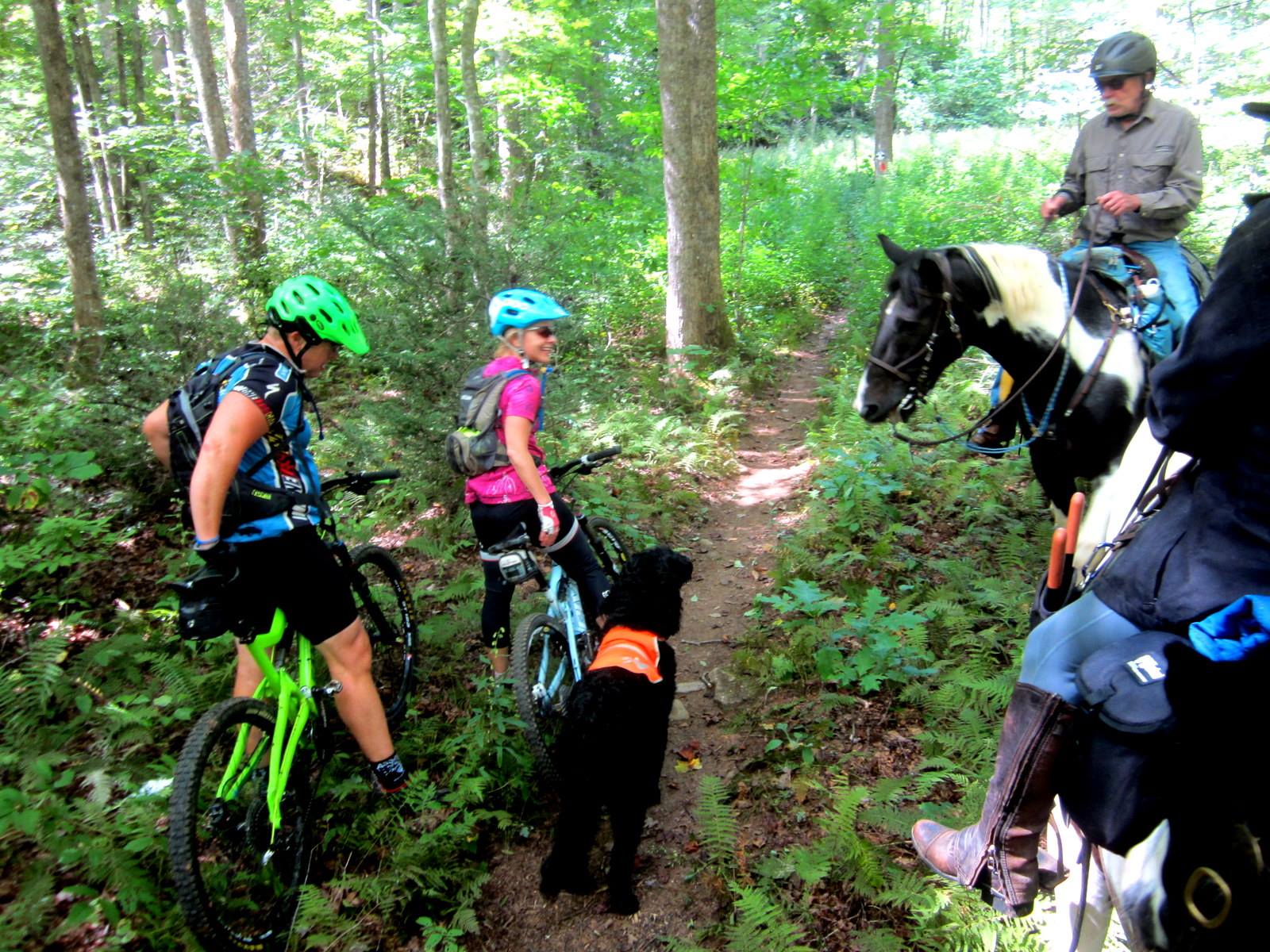 If you care about Western North Carolina's national forests, enjoy our beautiful mountain vistas and hiking trails, or playing in the many streams and swimming holes within the Pisgah National Forest, a Forest Service Open House is your opportunity to talk directly with Forest Service staff one-on-one about how the forest will be managed for the years to come.
Here are the remaining Open House Events:
July 25, 3-6 p.m.: Appalachian Ranger District at Appalachian District Office, 632 Manor Road, Mars Hill.
July 25, 3-6 p.m.: Cheoah Ranger District at Cheoah District Office, 1070 Massey Branch Road, Robbinsville.
August 8, 3-6 p.m.: Tusquitee Ranger District, Brasstown Community Center, 255 Settawig Rd, Brasstown
Each District Open House will highlight the areas within that district. District rangers and members of the Forest Plan revision team will be available to discuss the materials.
The Nantahala and Pisgah National Forests have been revising their Forest Plan, a required document that provides a general framework to guide management of the Forests. As part of the process, 30 public meetings have been held in communities throughout western North Carolina.
Over the past year, the Forest Service has been releasing pre-draft plan materials on the National Forests in North Carolina website. Additional materials are posted to the site's Plan Revision Under Construction page as they become available.
Here are MountainTrue's assessments based on the current pre-draft plan materials:
Pisgah Ranger District: Upper Courthouse Creek, Daniel Ridge, Cedar Rock Mountain, and upper Lickstone Ridge should be placed in backcountry Management to protect their remote character and the species that depend on them.
Nantahala and Pisgah National Forests in general:  There are many special places that are in the wrong management area and lack the amount of protection they require. In particular, Daniel Ridge, Cedar Rock Mountain, Upper Santeetlah Creek, Ash Cove, Tellico Bald, Snowball Mountain, Lickstone Ridge, and dozens of smaller natural areas are not protected by the forest plan. The Bartram Trail, Benton McKay Trail, Art Loeb Trail, and Mountains-To-Sea Trail lack a management area that would preserve the special character of these long-distance hiking trails. They should be designated as special corridors, similar to the Appalachian Trail and the Trail of Tears which have such protection.
We are pleased by the creation of a new Special Interest Area in Big Ivy, though it should cover all of Big Ivy, and not just a portion of it.
MountainTrue Assessments of Other Ranger Districts:
Appalachian Ranger District: Snowball Mountain, Coxcombe Mountain, and Shope Creek should be included in the Craggy Mountains/Big Ivy Special Interest Area.
Cheoah Ranger District: Upper Santeetlah Creek should be a Special Interest Area or backcountry area.
Tusquitee District: Gipp Creek should be placed in backcountry management. The Unicoi Mountain backcountry area should be expanded.
Grandfather Ranger District: Linville Mountain should be placed in backcountry management. The Upper Creek Gorge/Sugar Knob Backcountry area should be expanded. The Upper Wilson Creek Backcountry area should be expanded.
Nantahala Ranger District: All of Panthertown Valley and Flat Creek should be in backcountry management. Tellico Bald, Siler Bald, and Fish Hawk Mountain should be placed in backcountry management. The backcountry area around Terrapin Mountain should be expanded to 4,000 acres. Corbin Knob, Hench Knob, and Chunky Gal Mountain should be Special Interest Areas.