Franklin Hearing on Duke Energy Carolinas Proposed Rate Hike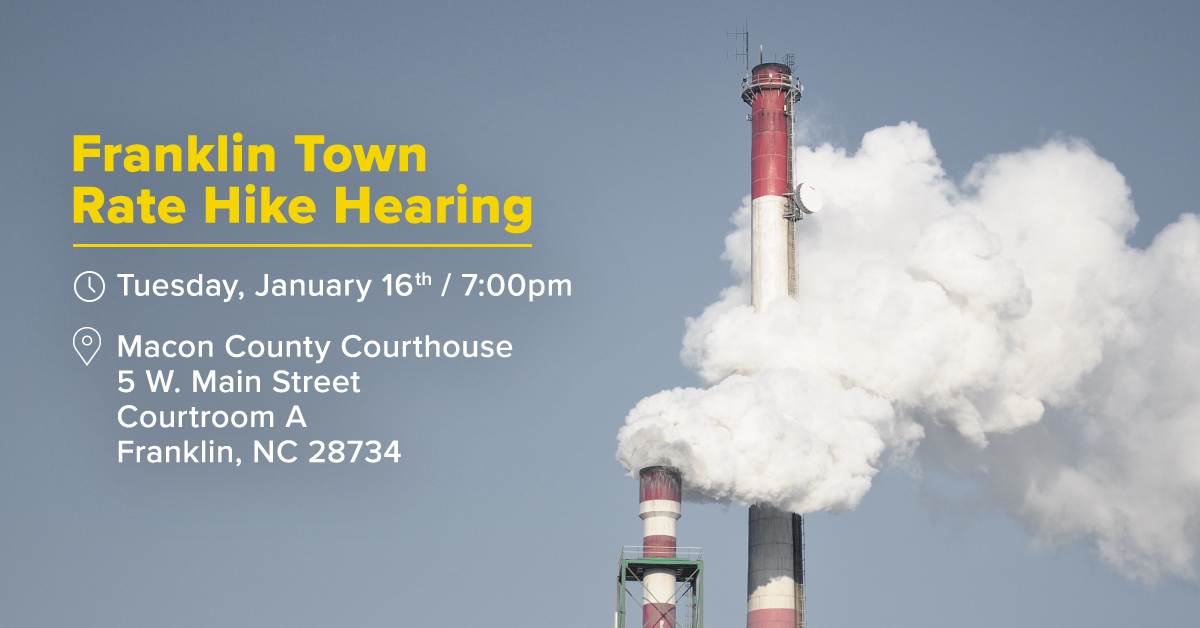 Gather at the Macon County Courthouse in Franklin to make your voice heard about Duke's rate hike! Duke Energy Carolinas, which serves 2.2 million customers across the state including those in Macon, Transylvania, Polk, and parts of Jackson and Henderson counties, has requested approval to raise residential energy rates by 16.7% and to increase their revenue by approximately $647 million. With an increased monthly base charge from $11.80 to $17.79, all residential customers would now be charged about $213 per year before they even turn their lights on.
Public interest advocates believe the rate hike would discourage energy savings initiatives, pass coal ash cleanup costs onto the public, and hit families on low or fixed incomes the hardest. MountainTrue encourages all to voice their opinions at this hearing. Those who plan to speak should arrive at 6:30 pm.
Find out more about Duke's proposed rate hike here.
Note: Duke Energy Carolinas and Duke Energy Progress are sister companies. While both companies are requesting a 16.7% rate hike for residential customers, they serve different territories across the state. Click the image below to find out who serves you: